Creating music is very advantageous. It allows for self-expression and boosts creativity. It also has therapeutic benefits, such as reducing stress, improving memory, and enhancing emotional well-being. 
With the advancement of technology, making music is now more accessible than ever, thanks to the plethora of mobile apps available for download. From beginners to professionals, there is an app for every level of musician. 
Discover below the top five applications for making music. Whether you're looking to compose a new song, record a demo, or edit an existing track, these apps have got you covered.
BandLab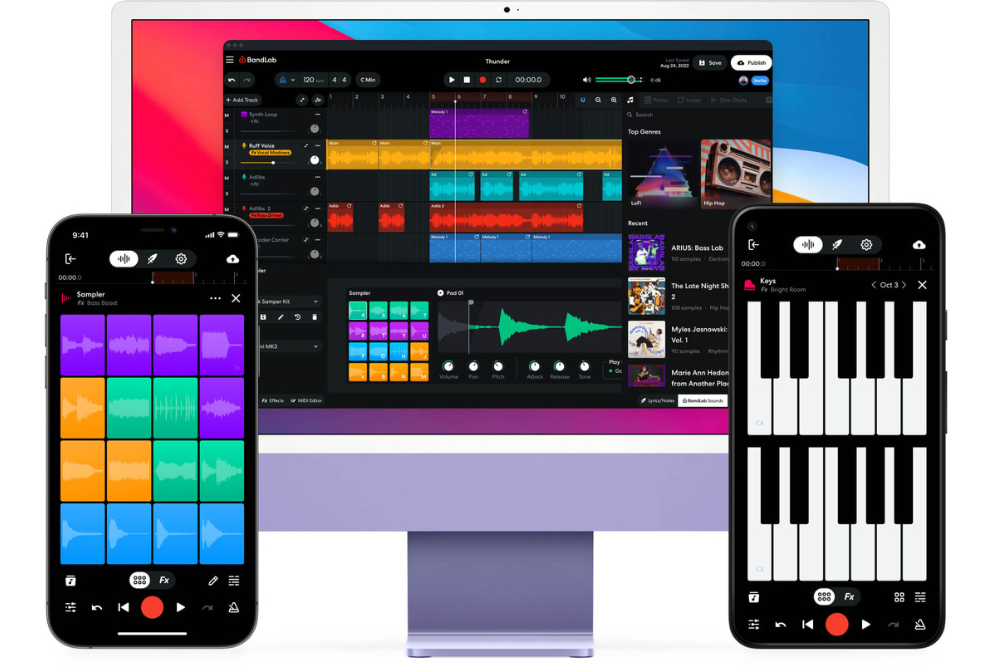 Bandlab is a powerful tool that offers a wide range of features for music enthusiasts of all levels. It comes with a digital audio workstation that allows you to record, edit, and mix your tracks using a variety of instruments, effects, and samples. 
The app also has a library of loops and samples that you can use to add depth and complexity to your compositions. One of the standout features of Bandlab is its built-in social network. Thanks to that, you can collaborate with other musicians in real-time, share your projects, and receive feedback from the community. 
The app is free to download and use, making it accessible to anyone who wants to create music. It makes it a perfect choice for beginners who are unfamiliar with these types of applications and want to try them out before paying.
GarageBand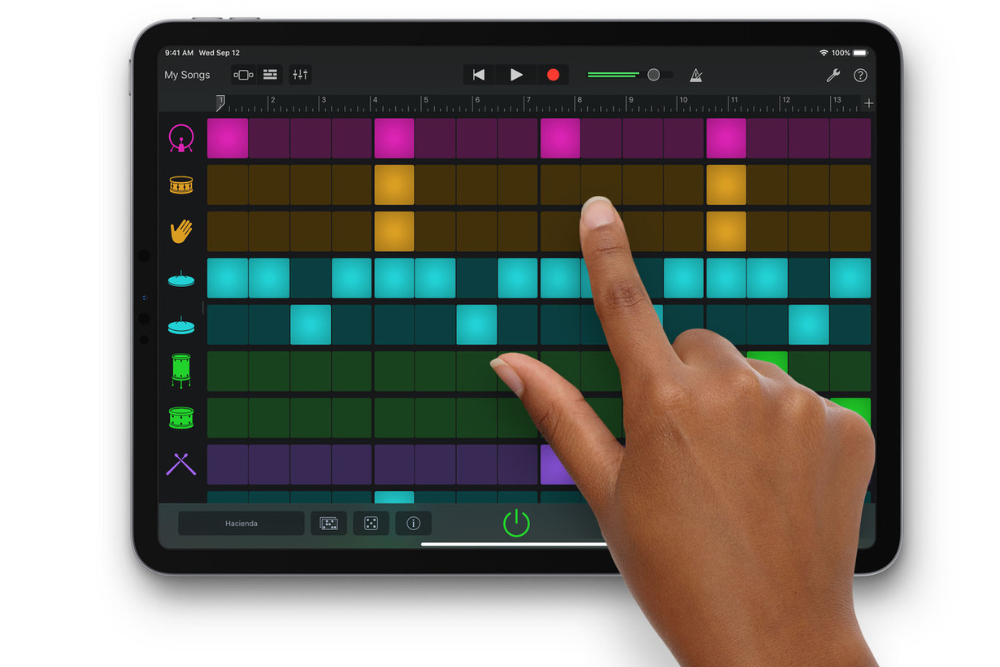 Thanks to its ease of use and many great features, GarageBand has become one of the best music-making apps. It allows you to create professional-sounding music, whether you have just started your journey or are an experienced musician.
With Garageband, you can record live instruments and vocals, create loops, and use pre-recorded sounds and loops to make beats and songs. The app also includes a variety of virtual instruments, such as a keyboard, drums, and guitar, that you can play using the touchscreen. It also has a built-in step sequencer and drum machine designer, allowing you to make beats and drum patterns.
One of the most significant features of Garageband is that it's free to use on all Apple devices. So, if you have an iPhone, iPad, or Mac, you can use it to make music without cost.
Groovepad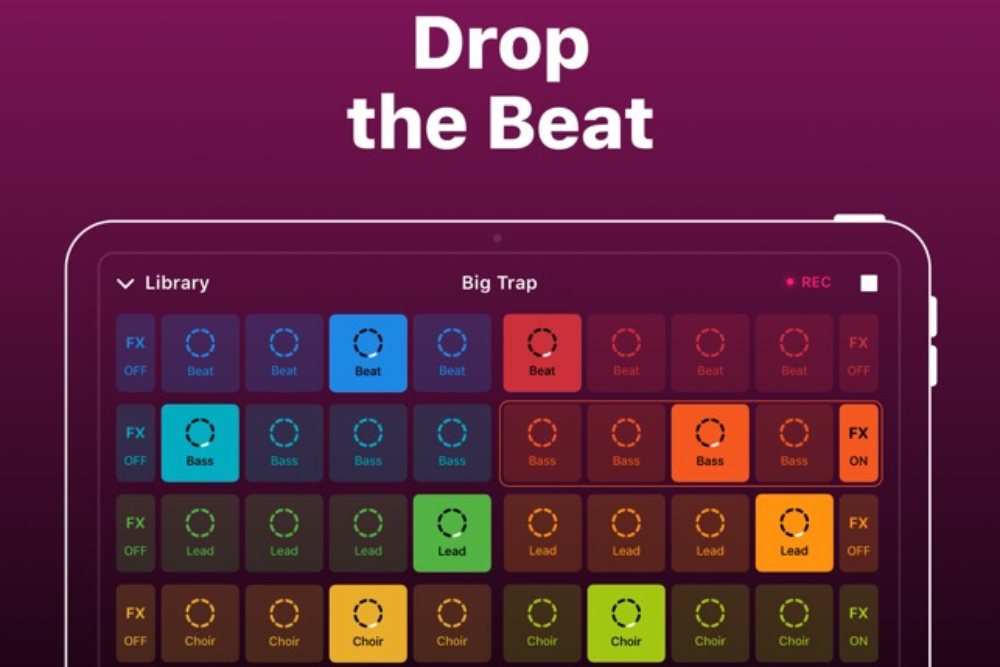 With Groovepad, you will easily create beats, loops, and tracks using a variety of virtual instruments and sounds. It has a simple yet powerful interface that makes it a perfect option if you have no prior experience. 
The app allows you to choose from a wide range of pre-recorded sounds and loops, including drums, bass, and synths, to produce unique tracks. It is also packed with multiple virtual instruments, such as a piano, guitar, and drums, that are very uncomplicated to play. Plus, to make it even easier to use, it features a beat school where you can take lessons for each sound to master it quickly.
It is free to download but offers in-app purchases to access additional sounds, instruments, and loops called Grovepad Premium. It allows you to unlock many sounds and extra features, as well as get new releases every week.
Cubasis 3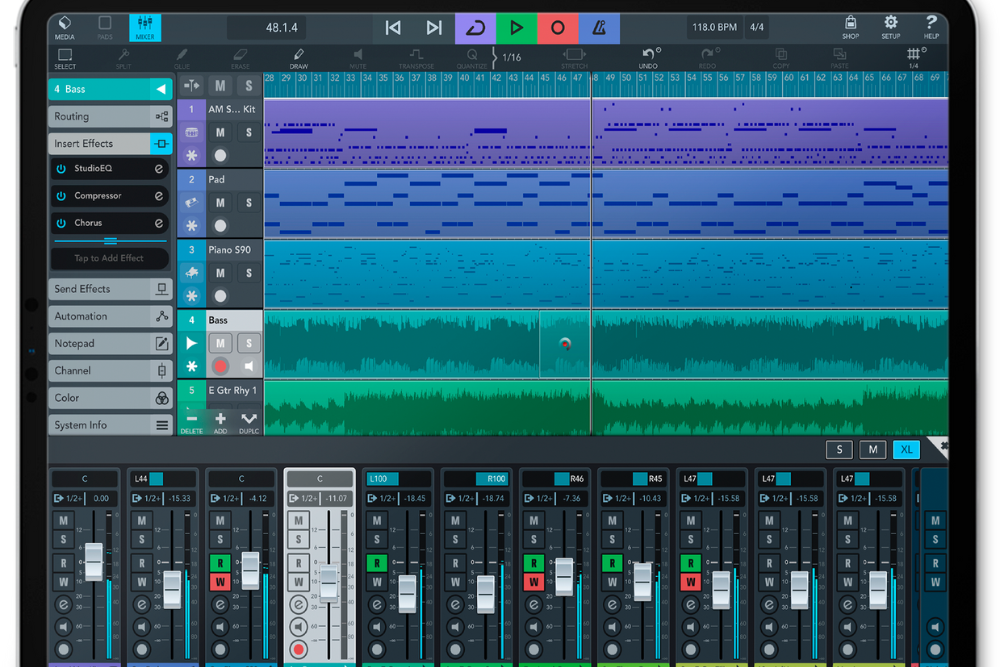 Cubasis 3 is an app designed for musicians, producers, and composers who want to create professional-sounding music on the go. It offers a wide range of features to help you create, edit, and mix music from anywhere. 
Cubasis 3 has a user-friendly interface, making it easy for anyone to start creating music, regardless of skill level. It has a virtual instrument library with more than 50 instruments and 1000 sounds, a step sequencer that allows you to create beats and sequences, a mixer with up to 24 channels, and a range of effects such as EQ, compressor, reverb, delay, and more. 
Unfortunately, you have to pay to download the app. It costs $49.99. It's because the app is very advanced and intended mainly for people serious about making music.
Figure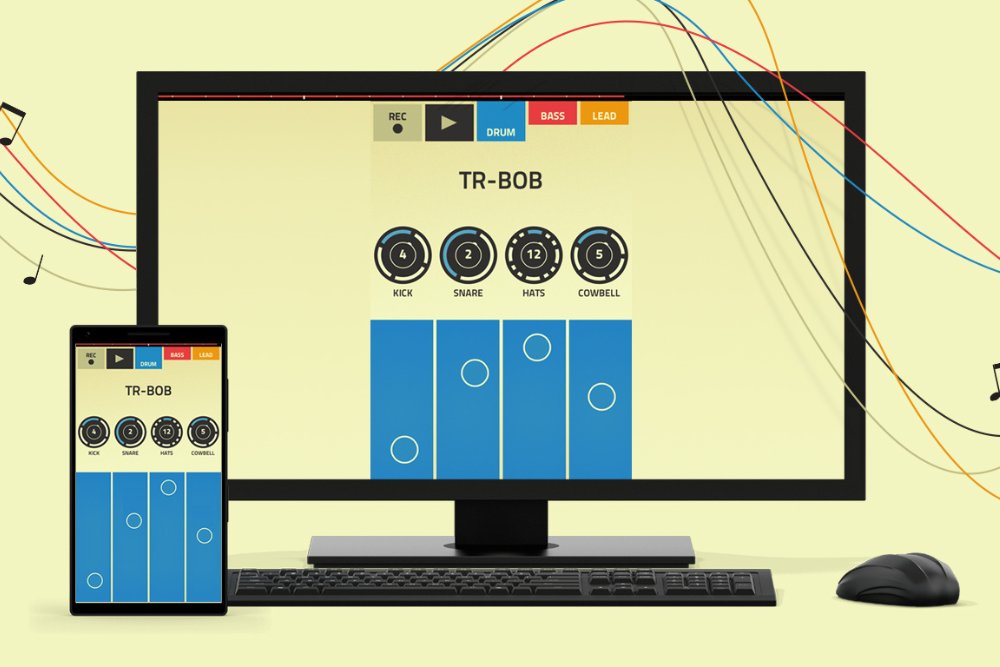 With Figure, you will turn your phone or other mobile devices into a fully-fledged music production studio. Whether you're a professional producer or a novice, this app makes it easy to create your beats, melodies, and songs. 
The app includes a drum machine and synthesizer, which allow you to make beats and melodies with just a few taps, as well as built-in loops and samples that you can use to create unique tracks. It also allows you to record and edit multiple audio and control other music apps and hardware via MIDI.
The app used to have a paid plan, but not anymore. Gladly, right now, anybody who wants to create music can do it with Figure for free!
App-lause for Music
Creating music has never been easier than it is today, thanks to the wide variety of apps available for smartphones and tablets. Whether you're a beginner or a professional musician, there's an app out there that will suit your needs. With one of the five music-making apps listed in this article and a bit of creativity, you'll be able to create professional-sounding music in no time, no matter where you are! 
Share below which app you find the best, and as always, please share! Happy music-making!