LG's C Series has been the company's best-selling TV range for a number of years now – not to mention one of the best 4K TVs you could buy. By balancing price and performance it has made itself an easy recommendation as the best LG TV to buy – rather unusually taking the limelight off of the flagship G Series in the process.
In 2023 though, it feels like LG has made an effort to shift that focus back to its flagship range, with only fairly incremental improvements to the C Series compared to big strides forwards with the LG G3.
With the technological gap getting wider, does the C Series still do enough to remain a top recommendation – particularly with a price rise that sees it more expensive than the LG C2 at launch? Here's our full review.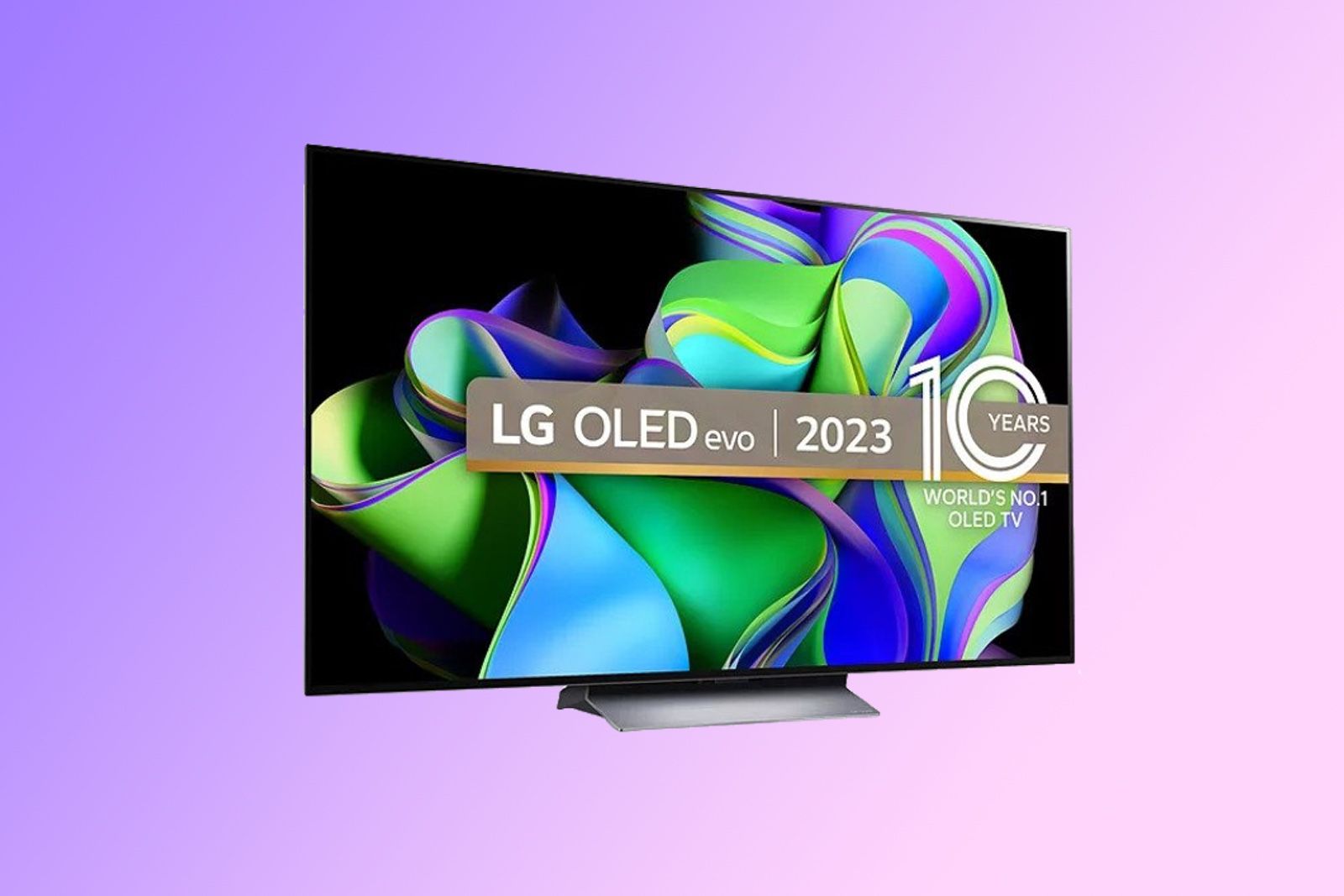 LG/Pocket-lint
LG C3 OLED
Recommended
The LG C3 is a superb OLED TV that delivers pictures that are as cinematic, detailed and refined as ever. However, with only small improvements from the now heavily discounted C2 and its competition getting stronger, there are more questions to ask of the C3 than before.
Pros
Refined, detailed picture performance
Fantastic upscaling
Great gaming features
Good smart TV interface
Cons
Lacks some punch – particularly in bright rooms
Poor built-in sound
Design
Screen sizes: 42in, 48in, 55in, 65in, 77in, 83in
4x HDMI 2.1, 3x USB
Ultra-slim design
Things have remained pretty much unchanged in the design department, compared with the C2. That means a lightweight composite fibre construction with silver trim, an almost bezel-free screen and a super-slim profile – though things aren't quite as uniformly slender here as you'll find on the G3, with its Zero Gap design.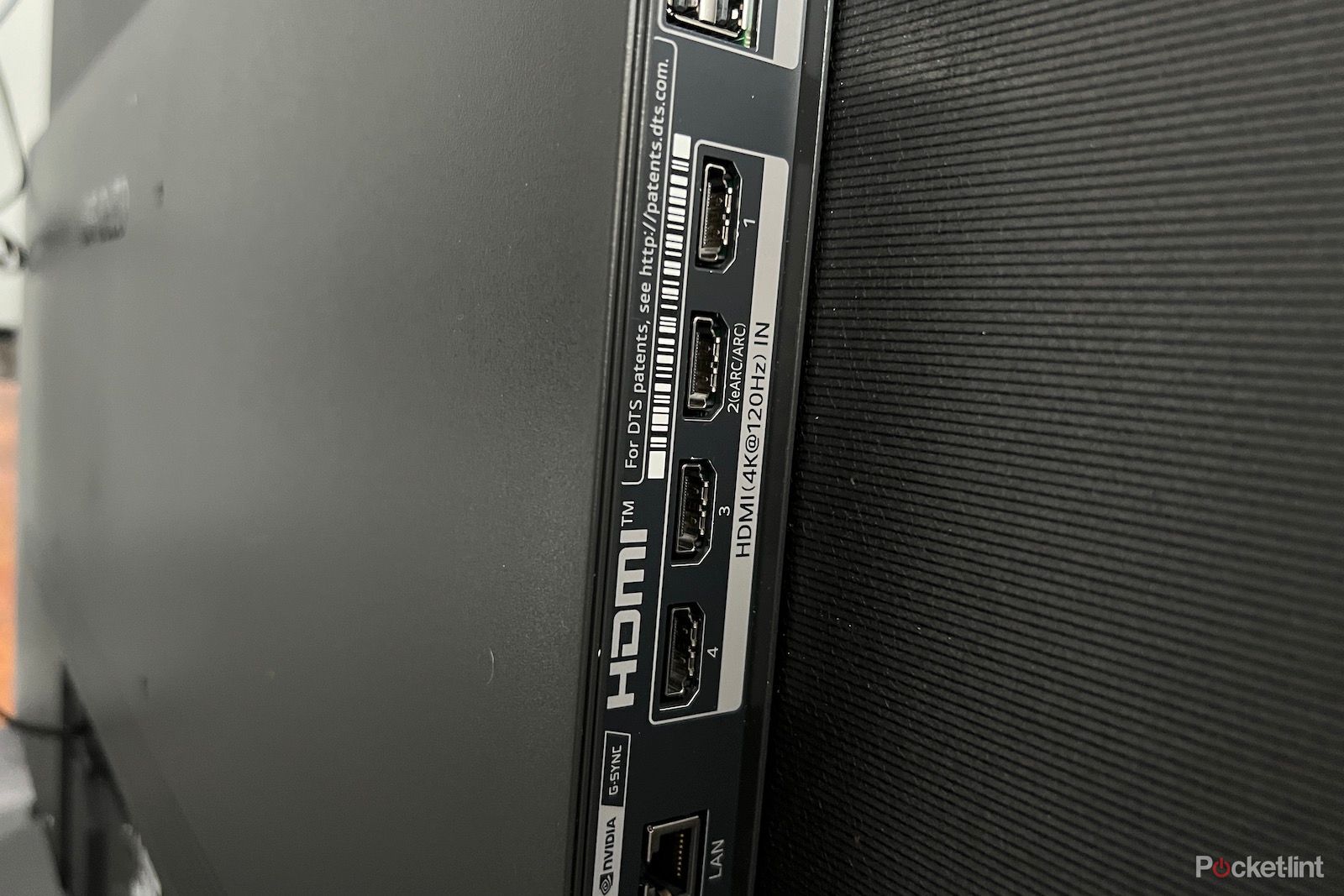 Instead, there's a more visible bump out the back here that holds the TV's connections. This covers off four HDMI 2.1 inputs (one of which is eARC), three USB ports, two RF aerial inputs and an ethernet port.
At 45mm thick, it doesn't make the C3 a no-go for wall mounting, but you will need to buy a bracket separately.
What you'll get with the C3 is an aluminium central stand that's smart yet minimalistic. It's not quite as simple to fit as Samsung's stands – which simply slot in – but it doesn't take long to get the four screws in place.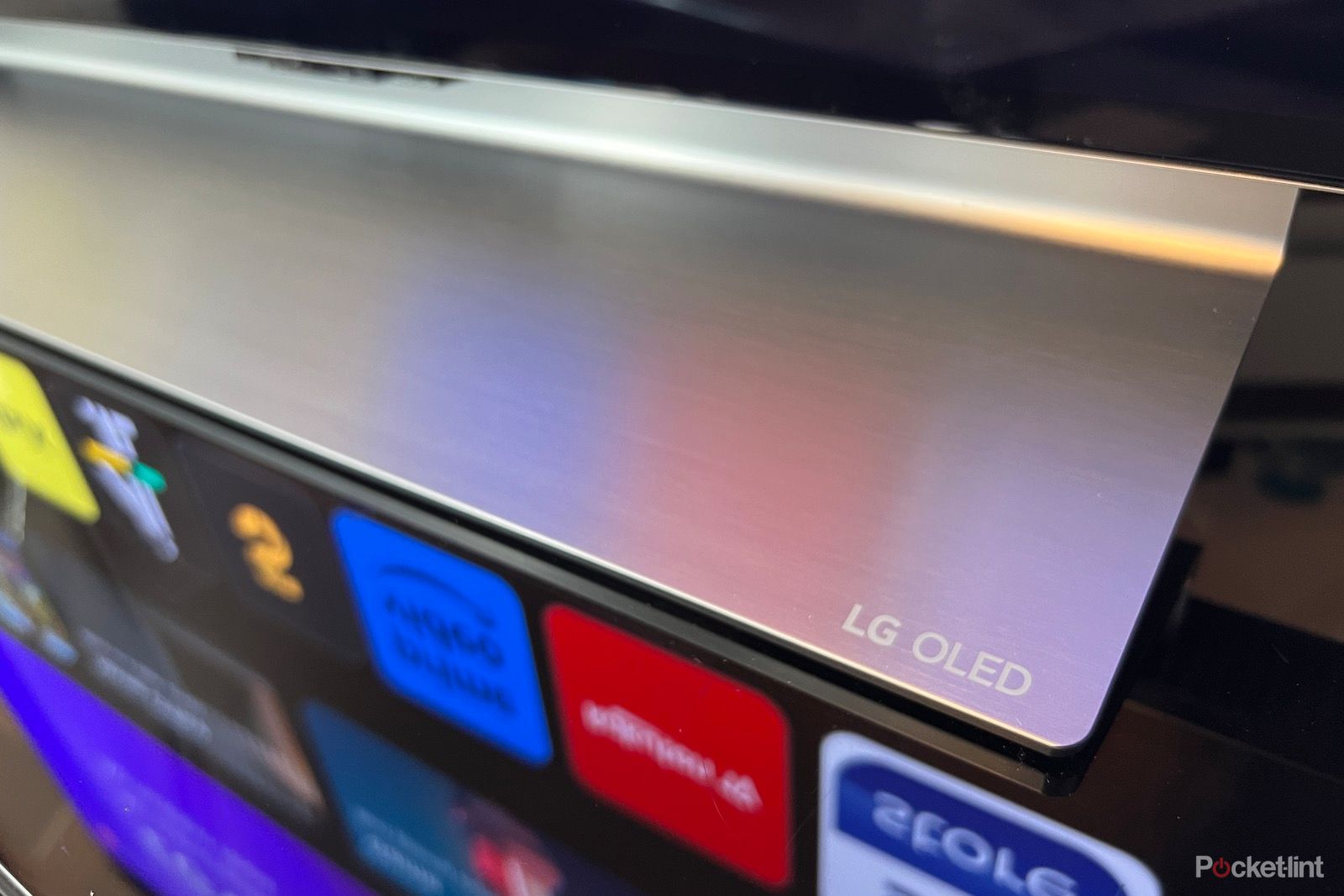 The LG C3 is available in six screen sizes – we're testing the 65 inch version here, but they go as low as 42 inches and all the way up to 83 inches. All screens come with LG's Magic Remote, which is unique in its design and can be used in three ways – as an on-screen pointer, using the wheel at its centre to scroll through menus, or using the D-pad that surrounds it instead.
It's the most versatile remote that we've used and find it comes in handy to have the option in use when dealing with different menus – though it's a shame it isn't backlit for night-time watching.
As we're used to seeing from most manufacturers there are shortcut buttons on it to popular apps, like Netflix, Prime Video, Disney+, Rakuten and Alexa – plus LG Channels, LG's own content service streaming over 100 channels over the web.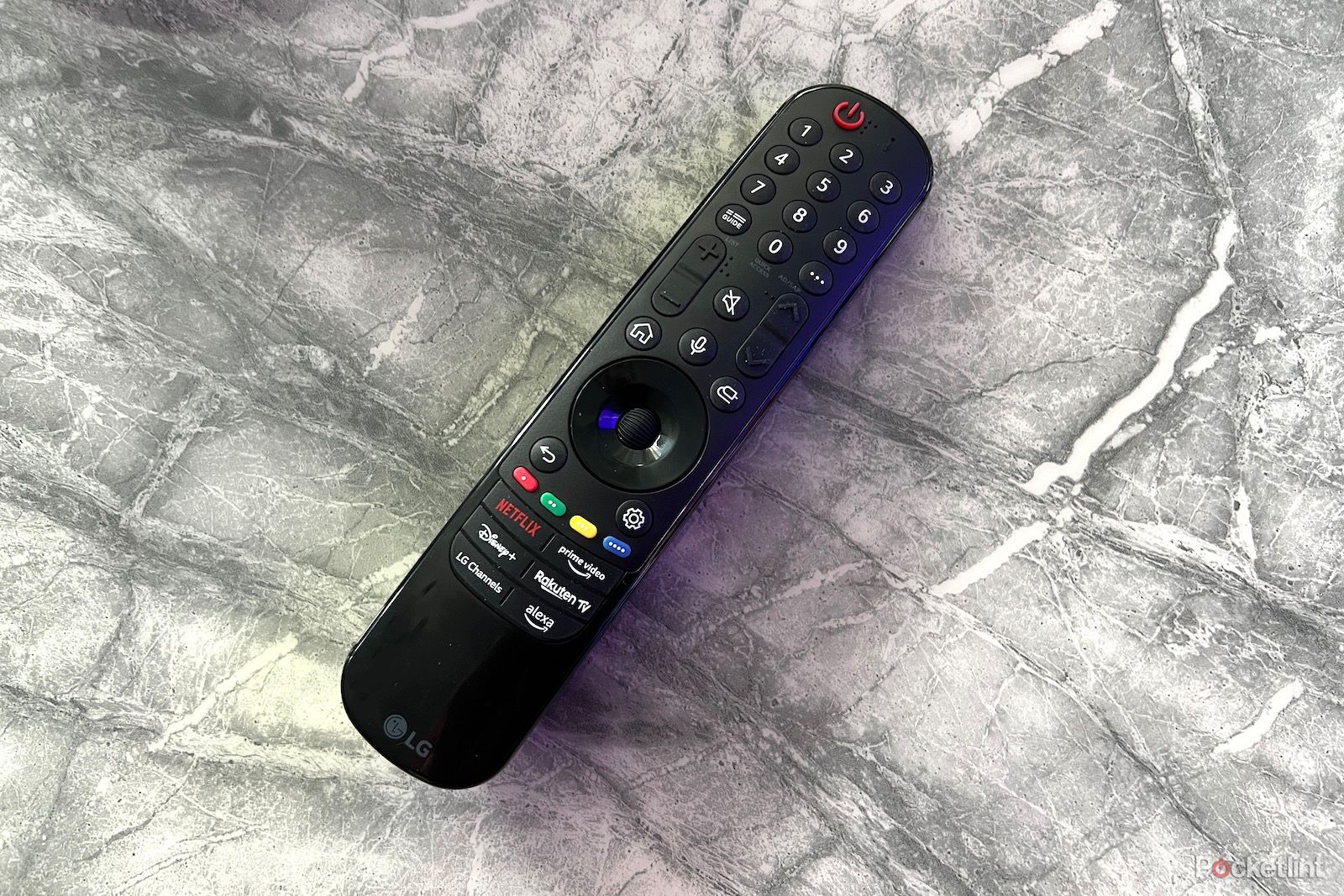 Features
Alpha 9 Gen 6 processor
4K/120Hz, VRR and ALLM support
Dolby Vision Gaming to 4K/120Hz
Simplified webOS smart TV system
The LG C3 uses the same panel technology as the LG C2, which is LG's OLED Evo panel with Brightness Booster technology. This technology is down to software tweaks run by the new Alpha 9 Gen 6 processor, rather than any hardware doing the heavy lifting. There's none of the built-in heat sink or micro lens array technology of the LG G3 here.
The new Alpha 9 Gen 6 processor does bring with it some picture processing improvements though. These include LG's AI Super Upscaling Pro for reducing noise in lower quality content, Object Enhancer, which better sharpens objects in the foreground of an image, and Dynamic Tone Mapping Pro, which breaks an image into 20,000 zones instead of 5,000 for better a better, more accurate HDR result.
Gamers have a pretty full suite of features, including support for 4K/120Hz across all four HDMI ports, VRR and ALLM (including support for AMD Freesync Premium and Nvidia G-Sync), and Dolby Vision Gaming all the way up to 4K/120Hz. With input lag coming in under 10ms with Game mode activated, there should be no grumbles here if being used as a gaming monitor too.
LG's WebOS smart TV platform has had a shake up this year, to make it simpler to navigate. It's now been condensed to just two pages, with the first page hosting a new Quick Card system for grouping together apps and features into different topics – like Game, Music, Sport and Home Hub, where you can connect and control your smart home devices.
There's also a rail of all the available apps – you can expect all the big names, including Netflix, Amazon Prime Video, Apple TV+, Disney+, Hulu, Paramount Plus, Peacock, YouTube and, for those in the UK, Freeview Play.
On the next page you'll find more content suggestions, though it feels like at least some of this could've been squeezed onto the first page if there wasn't a huge advertising space taking up half of the first page.
Still, it's easy enough to navigate, particularly with the LG Magic Remote, and the Quick Settings menu, that pops up to the left hand side is also helpful for tweaking picture and sound modes, changing screen brightness or switching on features like Multi View – where you can have different screens running next to one another – or Game Optimiser.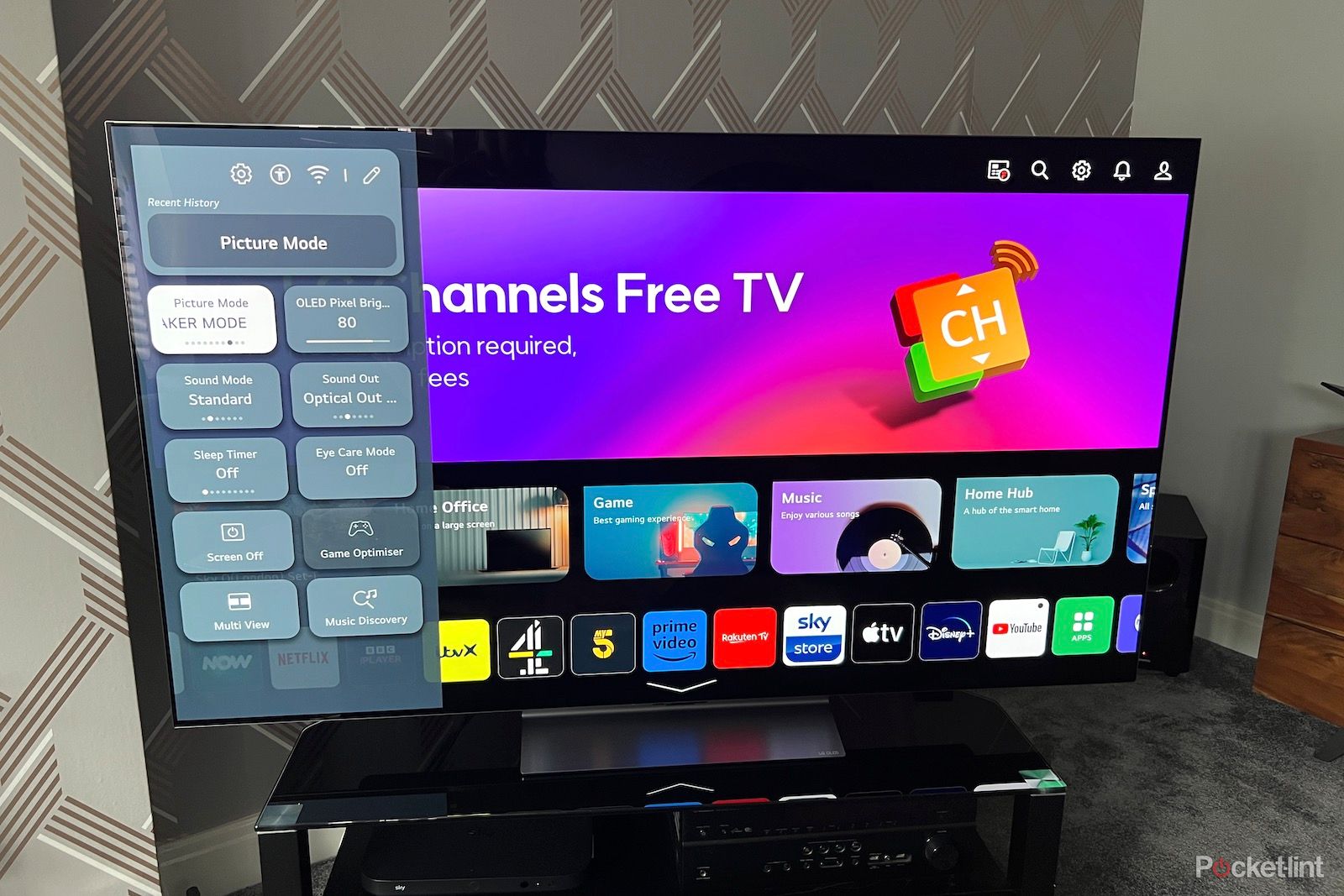 From a connectivity point of view, it's got a lot of the specs you'd want to see, including Wi-Fi, Bluetooth 5.0, AirPlay 2 and Alexa voice control – which can be hands free if you choose to.
Picture performance
4K, 3840 x 2160 pixels
Support for Dolby Vision IQ, HDR10 Pro, HLG
Filmmaker Mode
With so many nods to the LG C2 in the C3 so far, it would seem rude not to include a hat tip to it in the performance section too – especially because a lot of the great stuff you'll see in the C3 you can find to almost the same degree in the C2 as well.
That's not a bad thing. The LG C2 did take a fair step forward on the C1 last year, and there's still a lot to love, but in trying to give the G3 the limelight this year, it has taken a bit of a shine off of the C3, in a marketplace that is moving forward all the time.
What you'd expect from an LG OLED is all present and correct. Colour balance is supremely natural, with just the right amount of pop available when it's needed, detail is great, motion handling superb.
Filmmaker Mode is – as its name would suggest – a one-click picture setting that does away with extra processing and presents the picture as the director might have planned for it to look.
It's our choice for HDR10, SDR and TV content, but Dolby Vision content looks best with Dolby Vision Cinema Home, which adds in a smidge more brightness to the overall picture than the standard Dolby Vision Cinema mode.
We'd hasten a guess that the latter is probably the more accurate mode, but for anyone not in a dedicated cinema room, the brighter picture helps to give it a bit more dynamism without affecting the overall balance.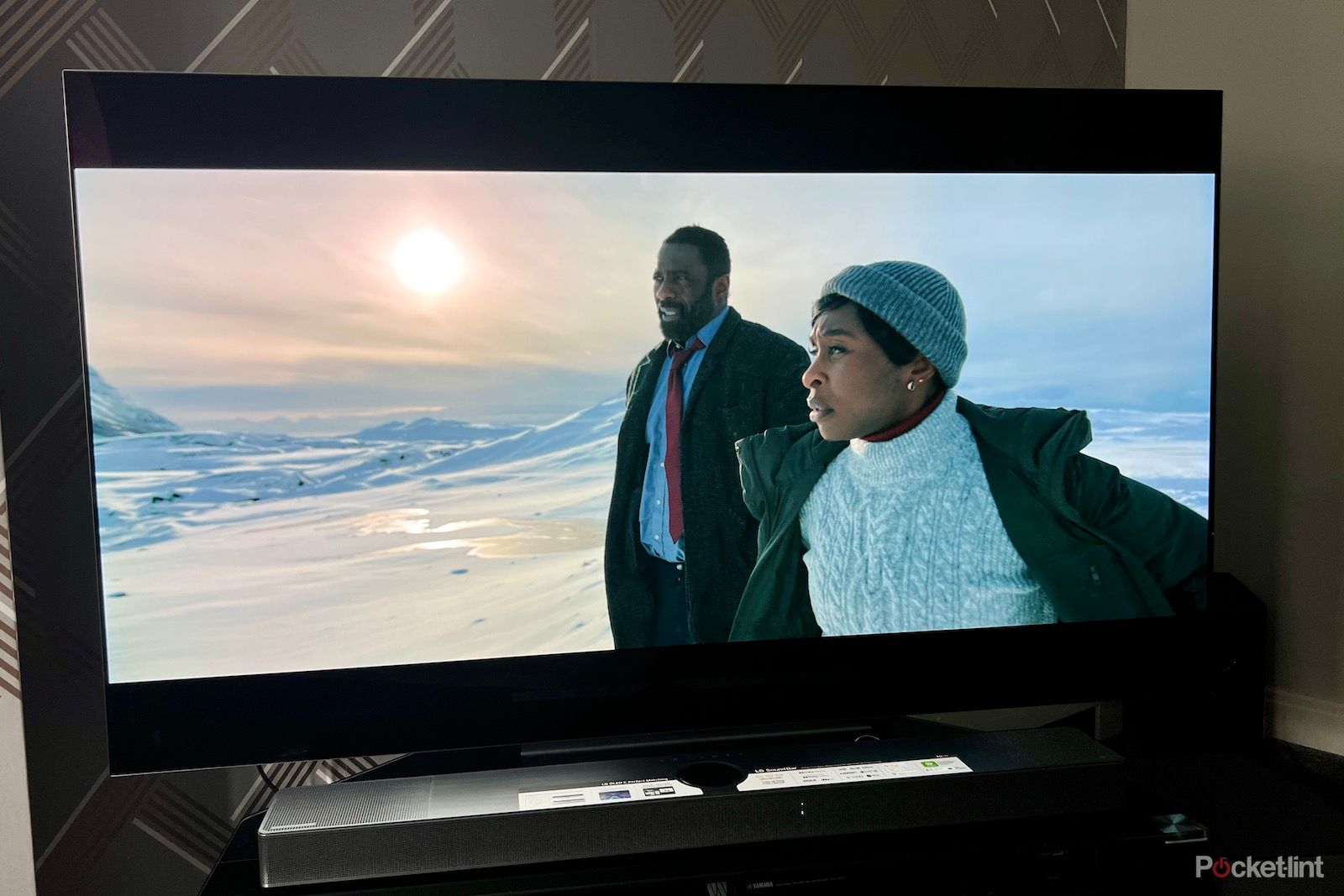 Netflix
Watching Luther The Fallen Sun on Netflix in 4K Dolby Vision, the LG C3 comes into its own, gripping on to all the detail it can find and ensuring nothing is left unnoticed. From sweeping snowy landscapes in Norway to the texture in Luther's tweed jacket, everything is presented with incredible depth and subtlety.
The result is a truly cinematic picture that we've become accustomed to experiencing with LG's OLED TVs.
There are plenty of moody scenes here to test the LG C3's handling of black levels and shadow detail too, and unsurprisingly, it's very good news indeed. Even in the darkest of scenes, the LG manages to pick out more subtle details from the depths, and of course, when black is needed, the C3 can deliver depth in absolute terms.
Bright highlights sit brightly and precisely against these dark scenes, potentially a touch brighter than they did on C2, though we have seen these elements – the headlights from a car, the neon signs of Soho or the fire that consumes the mansion with the captured teenagers – pack a bit more punch in brighter screens like the G3 and the S90C.
It's fair to say the LG C3 does its very best work in darker rooms too, and we did find ourselves having to draw blinds for the best experience with dark scenes, due to some reflectiveness from the windows behind our viewing position. A bit more brightness behind the panel would be able to give these scenes a touch more strength and dynamism in bright rooms – this is achievable by selecting the Vivid preset, but this comes at the detriment of accuracy across the board.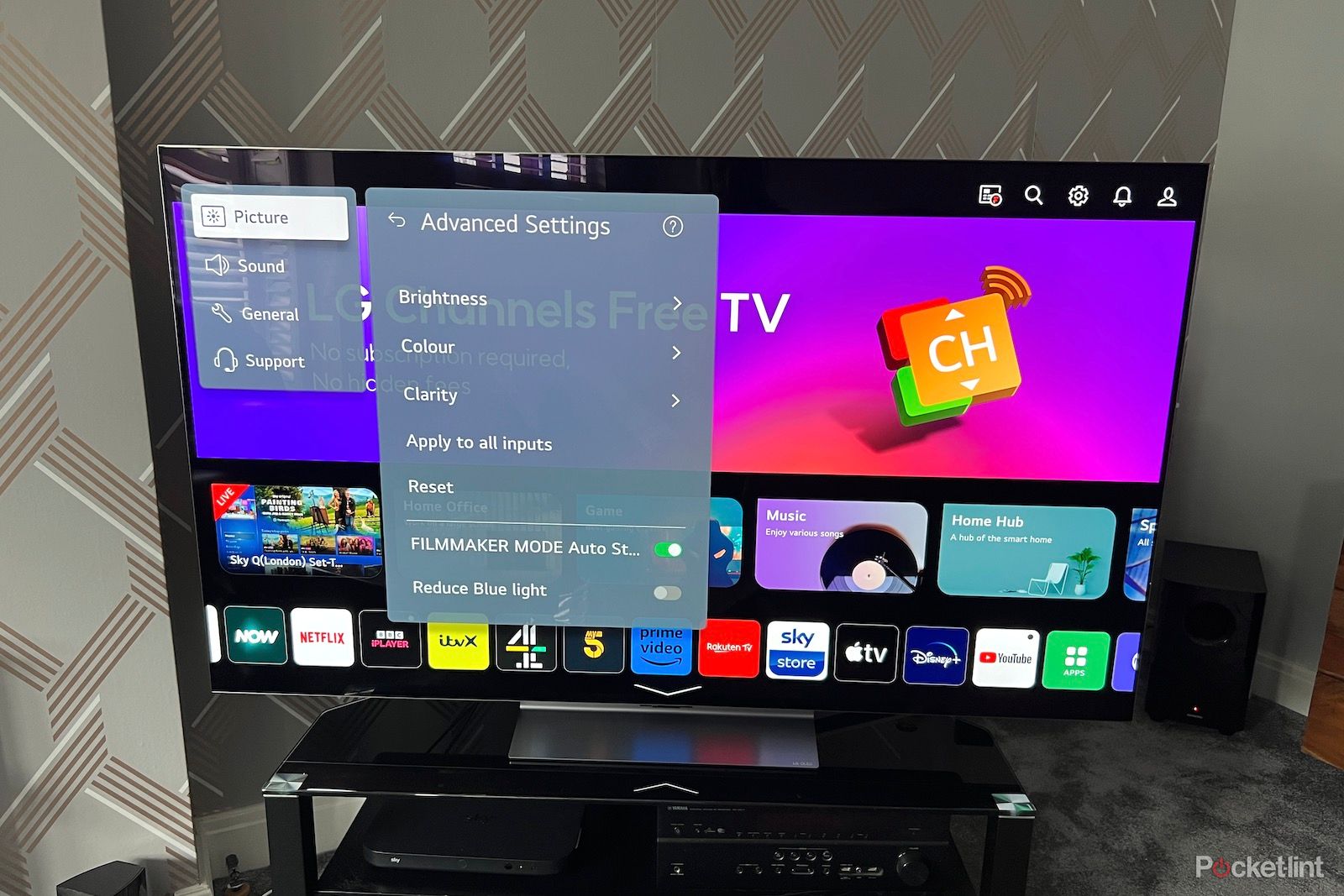 As we mentioned, colour handling is incredibly well managed – skin tones in particular are supremely realistic and nothing ever looks pushed or overdone, despite having plenty of "pop" when required.
Samsung's S90C might push this vibrancy a touch harder for a richer, greater impact but in isolation, there's nothing to complain about here. Colours are both saturated and subtle when you'd want them to be – and this is the case across HDR and SDR content.
With Filmmaker Mode on, watching Drive on Blu-ray shows just how well the LG C3 handles upscaling. There is next-to-no noise, edges are explicitly drawn and detail retrieval is fantastic – you'd almost struggle to know you weren't watching a 4K picture for the most part.
DVDs don't fair quite as well but it's still not a bad showing at all, and about what you'd expect when the C3 is having to make up a fair amount of the information. You'll have to accept more noise with some fuzzier edges and a bit of smoothed-out detail, but it's certainly not unwatchable.
Understandably, standard definition broadcast fares the worst here – try to keep to HD channels and above and you shouldn't find much reason to grumble.
Motion is pretty well handled out of the box, though we found selecting the Cinematic Movement preset helped with smoothing out any remaining judder in movie content. Smooth Movement is far too aggressive and introduces the soap opera effect so, unless that's your preference, we'd definitely recommend avoiding that.
Sound performance
2.2-channel
40W output
Dolby Atmos and DTS:X decoding – 9.1.2 virtually
LG's C Series has long been at the receiving end of a less-than-stellar built-in audio system, probably with the expectation that you will upgrade your sound system with at least a soundbar. That seems to be a theme that continues with the LG C3, which sadly doesn't have a lot to write home about in the sound department.
The 2.2-channel 40W system can decode Dolby Atmos and DTS:X virtually, with a quoted upgrade to 9.1.2 channels from the 7.1.2 channels virtual performance of the C2.
We wouldn't rely on this setup delivering any real sense of Atmos effect though. While some of the sound modes can give the fairly fragile out-of-the-box sound some body and depth, the overall performance of the C3 is pretty small scale – and struggles to sound comfortable or perfectly balanced with any of the modes.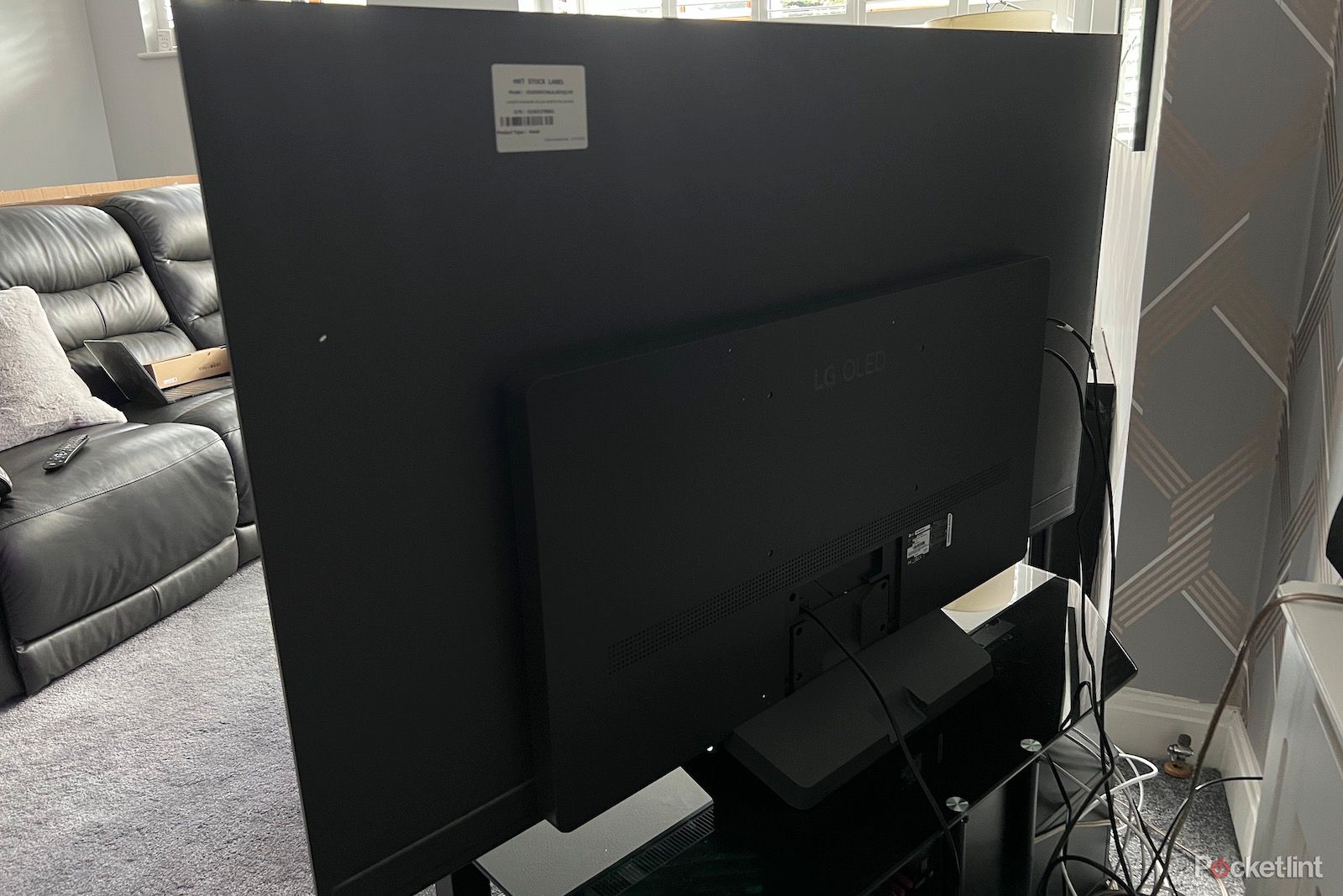 Cinema mode – predictably – tries to deliver the beefiest sound, but there's a fair amount of distortion in the low end it tries to champion when you attempt any sort of volume. Try AI Sound Pro and it sounds surprisingly hard and thin – dialogue is clear and the soundstage is large, but that fragility is wearing after a while.
Standard loses some of that breadth of sound, and some of the sharpness, but you will hear some distortion creep back in on occasion. Still, it might be the best – on balance – option of the lot, but it means the cost of a soundbar should absolutely enter into your sums when deciding whether to go for the C3.
Handily, LG has made one with the C3 specifically in mind – the USC9S, which comes packaged with a stand to sit it perfectly underneath when wall mounted
This will not only make better sense of the sound from your TV shows and movies, but it can also take advantage of LG's WOW Orchestra functionality. This teams the sound from a compatible LG soundbar and TV together to create an even bigger, more solid audio performance.
When it's working well, it sounds great, and does a great job of raising the sound to the TV panel rather than localised to the soundbar.
It isn't quite as easy as selecting the WOW Orchestra mode and letting the technology do its thing though – we experienced a very annoying echo where the two weren't quite in sync, and had to go delving into the menus to rectify it.
Let's also not forget that this soundbar itself costs £999/$999, so far from a cheap add-on, but we are expecting to see bundle deals at a discount, so it might be worth keeping an eye out. We'll have a full review of the USC9S soon.
Verdict
The LG OLED65C3 is a fantastic TV, that provides all of the things we loved about the C2 with a few subtle improvements in things like brightness and detail retrieval.
However, these improvements struggle to make sense when you can pick the LG C2 up for £1000/$1000 less now – while stocks last – and enjoy at least 90 per cent of the same experience.
We know that LG TVs are some of the first to come down in price, but while they remain close to (a now higher) RRP, the competition from the mid-range OLED and QD-OLED market is beginning to close in on it a little too.
There are compelling options from Samsung and Sony out there to consider now, where perhaps there weren't in previous years. You can't knock the LG C3 for its detail and upscaling capabilities, but those with brighter rooms might find a touch more punch and dynamism elsewhere. Sound is also not the best, but the C3 is not alone there.
Gamers will be happy at how well they are attended to here, and those with darker rooms will still find the cinematic picture on offer one of the best, but LG's C Series has also been overshadowed by the strides forwards that the G3 has made in all the things it may fall a little short on.
If LG has done this to finally shift attention to its flagship range, it may well have succeeded.