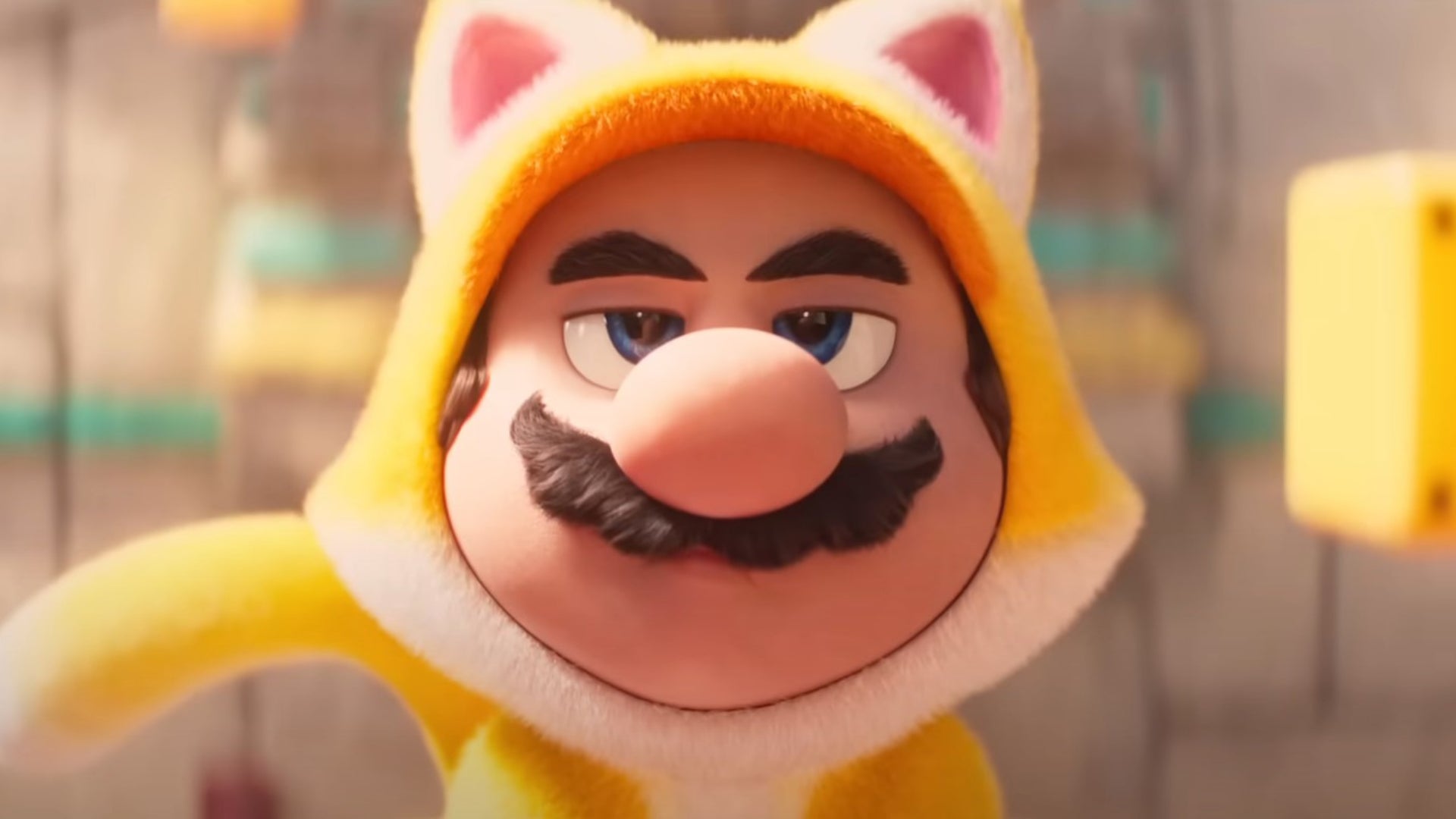 The long-awaited Super Mario Bros. Movie will release this year, so of course, Illumination are treating us to teasers to get us all even more excited.
The last trailer for the movie started with a fist-fight between no other than Mario himself and Donkey Kong. Donkey Kong, who is played by Seth Rogan, didn't speak during this trailer, though, and was instead laser-focused on beating our favourite plumber to a pulp.
Check out the teaser trailer and Seth Rogan's Donkey Kong voice (also known as Seth Rogan's voice) here.
In the latest teaser from Illumination, we get a more detailed look into this fight. The thirty-second clip shows Mario punching a box, to be given the Cat ability. When faced with Mario dressed in his cat-like attire, Donkey Kong loses it.
As a result, Seth Rogan's infectious, signature laugh is heard. Without looking at the teaser, you wouldn't even suspect Donkey Kong was involved; that said, after hearing Seth Rogan's threats toward Cat Mario as Donkey Kong, I can't imagine anyone else being cast as the lovable yet villainous gorilla.
While Seth Rogan is voicing Donkey Kong, the film will also star Chris Pratt as Mario, Charlie Day as Luigi, Anya Taylor-Joy as Princess Peach, and Jack Black as Bowser. While Chris Pratt's Mario voice is eerily dissimilar to his normal voice, the rest of the cast are sounding pretty good.
The Super Mario Bros. Movie is anticipated to release on April 7, 2023.