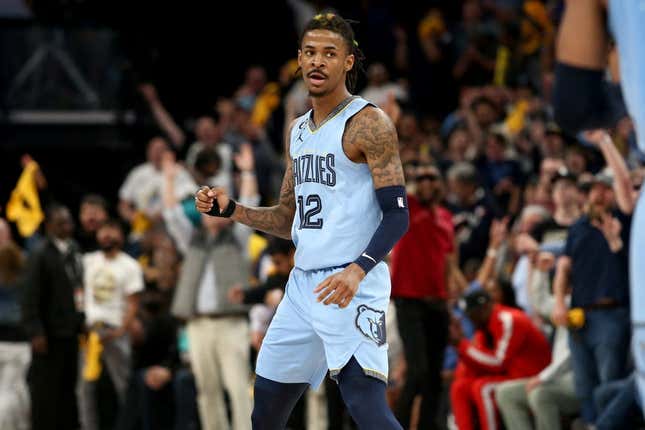 Police performed a welfare check on Memphis Grizzlies star Ja Morant on Wednesday after he posted a cryptic "bye" message on Instagram, TMZ Sports reported
Video of NY Jets QB Aaron Rodgers tweaked calf
Morant told officers from the Shelby County (Tenn.) Sheriff's Office who responded to his home that the post meant "that he is taking a break from social media."
"He is fine," a sheriff's office spokesman told TMZ Sports.
Morant, 23, recently was suspended by the Grizzlies after a second video this year surfaced of him brandishing a gun
In his Instagram story on Wednesday, Morant posted a series of messages with images of his family members: "Love ya ma. Love ya pa. You da greatest baby girl … love ya. Bye."
The posts later were deleted.
Morant averaged 26.2 points, 5.9 rebounds and 8.1 assists in 61 games (59 starts) in the 2022-23 season. Memphis was eliminated in the first round of the Western Conference playoffs by the Los Angeles Lakers.
Morant has a franchise-record, five-year $193 million contract extension that will begin with the 2023-24 season. Because he did not make an All-NBA team this year, he did not qualify for a supermax contract worth $231 million.
–Field Level Media