One of the biggest criticisms aimed at electric vehicles is the cost: electric cars carry a premium, making them much more expensive than combustion models. That has priced some out of the market, as electric cars are seen as something of a luxury.
Volkswagen announced some years ago that it was going to address this issue with a car that was designed to democratise the segment. In many ways, it's VW returning to its founding principle and looking to create "people's car".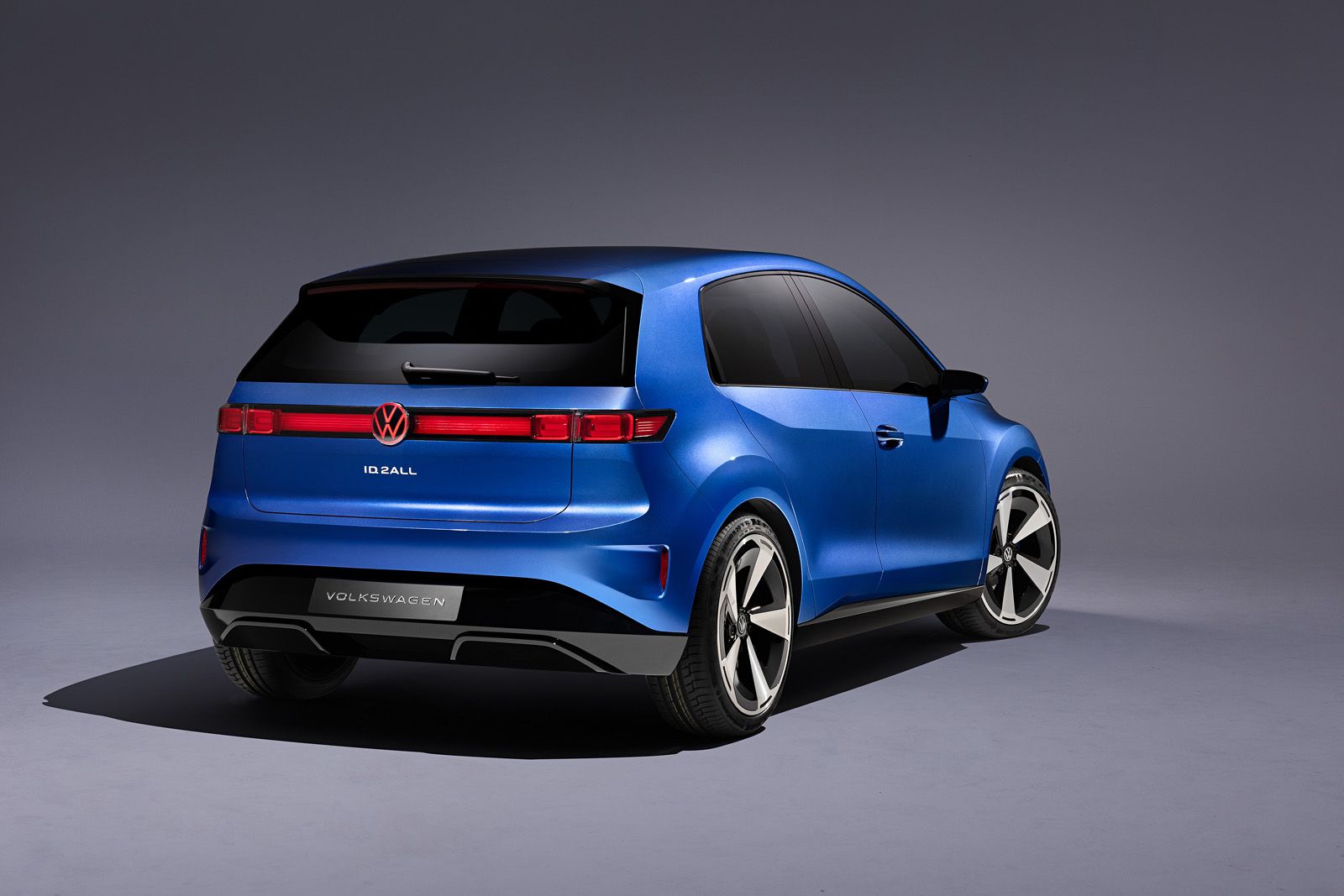 VW
We'd expect the VW ID.2all to launch as the VW ID.2 when it hits the roads in 2025, but the exciting thing is that VW is saying it will be available for "less than 25,000 euros". That's about $26,400 or £21,800 at current exchange rates.
There aren't many small electric cars that you'll get at this price – the Fiat 500e is a little more expensive, as is the MG4 EV – while VW is saying that the ID.2all has the space of a VW Golf.
Some of that space will come from the fact that this sits on the MEB platform, but this model is also the first front-wheel drive car on that platform. Presumably, that helps provide space in the rear of the vehicle because the motor doesn't need to be accommodated. VW says there's a 490-litre boot too, which is pretty good for this size of car.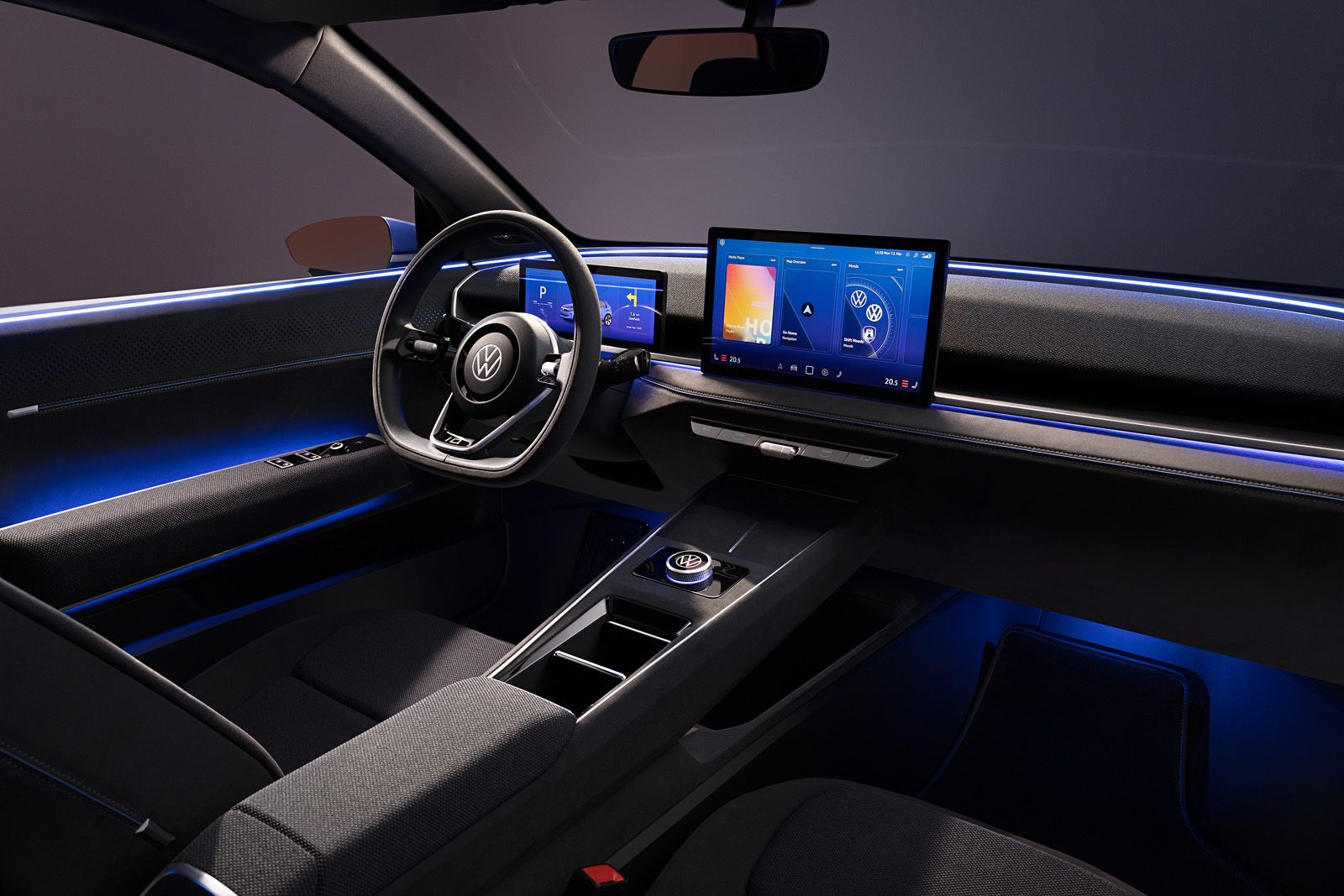 VW
There will be a 166kW motor (226PS) and a range of around 450km or 280 miles, which is pretty useful. It will do 0-62mph in under 7 seconds and offer to recharge from 10-80 per cent in around 20 minutes.
It sounds, then, as though VW wants to hit the points that matter: this is an affordable car that's going to give reasonable space to the passengers so that it's useful, with a range that doesn't feel too compromised and with enough power to make it a decent drive without being crazy fast or just a little too slow.
The VW ID.2all also shows off VW's new design language. This is a different look to the ID.3 or ID.4 that have already launched – and we can't help feeling that it just looks like a streamlined VW Polo. Perhaps this is going to be how VW differentiates between this more affordable model and the slightly more expensive ID.3.
VW
The interior is markedly different to previous ID models. The driver display is larger and more graphical, the slightly awkward drive controller appended to the side of it has moved to a more conventional stalk while the user interface appearing on the central display looks entirely different – and that might be a good move, perhaps a preview of where VW's other ID cars are headed.
But importantly, this doesn't look like a concept car. Despite being lined up for a 2025 launch, it's likely that what you see here is what you'll get.