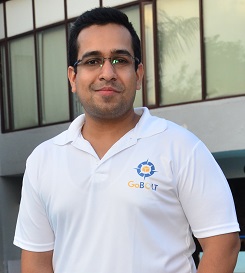 Technology is rapidly advancing in all sectors of the economy. Warehouses have to be equipped with technology that allows them to stay up with manufacturing, production, and consumer demand in order to keep up. A smart warehouse is automated to a great extent and meant to increase productivity, efficiency, and accuracy, and the solutions used provide personnel and processes with flexibility and capability.
Smart Warehousing Logistics
The ultimate of warehouse automation is a smart warehouse (in other words, automating various components of your warehousing operations). A smart warehouse, like a smart home, is equipped with a number of automated and interconnected technologies. These technologies work together to boost warehouse productivity and efficiency while reducing errors and reducing the number of human workers.
What you can achieve out of smart warehousing is real-time updates, avoiding manual errors and automating the manual process, which is still the current situation in traditional warehouses.
This method allows employees to devote more time to high-value jobs. An automated warehouse allows for greater operational scalability while reducing human involvement.
The global smart warehousing market is expected to increase at a Compound Annual Growth Rate (CAGR) of 11.5 per cent from US$14.8 billion in 2021 to US$25.4 billion by 2026. The growth of the smart warehousing market is expected to be driven by various factors such as the proliferation of smartphones for faster goods management, the rising advancement in the eCommerce industry due to the onset of the Covid-19 pandemic, the emergence of multichannel distribution networks, and the dynamic nature and globalisation of supply chain networks.
Importance of Temperature Control Logistics in the FnB Market
Maintaining temperature control in warehouses is critical for third-party logistics (3PL) organisations that store food and beverages, since it ensures product quality for clients who rely on brand recognition. Inadequate temperature management can jeopardise multi-million-dollar contracts by endangering service-level agreements and long-standing partnerships with storage clients. Despite the rarity of product loss, 3PLs must always be diligent in maintaining the quality of their customers' products.
Maintaining temperature control in the food and beverage industry has changed dramatically in recent years, with new technology allowing for smarter cooling. Warehouses will save money, the sector's carbon footprint will be reduced, and customers will have real-time visibility into their service-level agreements.
Ambient temperatures have traditionally been tracked in many 3PL warehouses in the United States and around the world using manual methods or local data loggers (not connected to the cloud). Sensors, both wired and wireless, have just recently appeared to supplement or replace the clumsy legacy equipment and processes that have been in use for decades.
Covid-19's Impact on the Smart Food Logistics Market
An economic slowdown was caused by an increase in Covid-19 cases around the world. The pandemic not only had a significant impact on developed countries, but also developing and underdeveloped countries. The impact of Covid-19 on the smart food logistics business has been unfavourable. Because of the low return on investment, some organisations have decided to forego any investments in innovative business solutions and tools.
Smart Logistics boosting the FnB Industry
Warehousing, distribution, and fulfillment are all about to alter forever as a result of digital transformation by leveraging the use of smart warehouse and temperature control logistics support. According to a report by Research and Markets, the worldwide smart food logistics market was valued at US$7.3 billion in 2019, and is predicted to grow at a CAGR of 12.7 percent to US$14.8 billion by 2025, during the period 2020-2025. Automation boosts productivity and makes just-in-time (JIT) inventories more feasible. This enables warehouses to reduce or diversify their on-site inventory, providing greater flexibility when demand varies and stock needs to be replaced fast. Because JIT delivery maximises shelf life, this automation advantage is crucial for F&B warehouses. Furthermore, automation solutions such as flow-through sortation improve the accuracy and timeliness of store restocking, providing warehouses more time to make necessary adjustments.
Summing Up
The convergence of logistics and technology, combined with cloud-based collaborative solutions that span the entire supply chain, has enabled a tight integration of warehouse, transportation, and end-consumer information and transparency throughout the supply chain, which has been identified as a key driver in the food and beverage market's growth.
IoT technology has evolved from a futuristic concept to a tactical tool for logistics firms to adopt in their supply chain as the digital economy continues to flourish. Sensors and IoT tools are changing traditional asset tracking into intelligent supply chains that can generate a higher return on investment for logistics organisations. These IoT-enabled sensors provide real-time information of asset/fleet location, fleet motion speed, temperature conditions, and other critical data sets for the food industry.
(The author is co-founder, GoBOLT)