Google continues to enhance its Pixel devices by adding new features. Just recently, the company announced a plethora of features for Android at MWC 2023. Now, the company has started rolling out the March Feature Drop update, and it brings a host of new features to Pixel devices. With these new updates, your Pixel phone and watch will become even more helpful and safe than before. Here's everything new in the Google March feature drop for Pixel devices:
Faster Night Sight on Pixel 6 and 6 Pro
One of the most significant updates is the Faster Night Sight feature. Last year, Google introduced faster Night Sight on Pixel 7 and Pixel 7 Pro, and now it is making its way to the Pixel 6 and 6 Pro. With the latest update, your Pixel 6/6 Pro will capture Night Sight low-light photo faster than ever. Google says it's been made possible thanks to the newly optimized algorithms for the previous generation Tensor chipset.
Magic Eraser Now Available on All Pixel Phones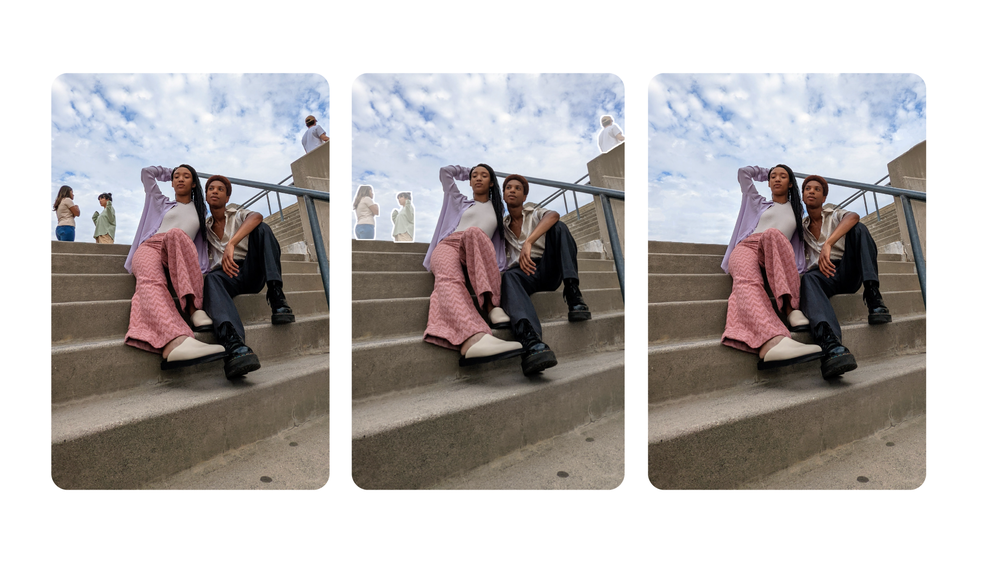 Google first released the Magic Eraser feature with the Pixel 6 series. For those unaware, using this feature, you can easily remove unwanted objects from your photos. With the March Feature Drop update, Google is expanding the Magic Eraser feature to all Pixel phones.
Direct My Call Now Available on Pixel 4a and newer
Another feature that is making its way to older Pixel phones is Direct My Call. This feature is now available on all Pixel 4a and newer smartphones. Direct My Call helps you save time by allowing you to see menu options when you call a toll-free number, so you can get to the right extension quickly.
Health Connect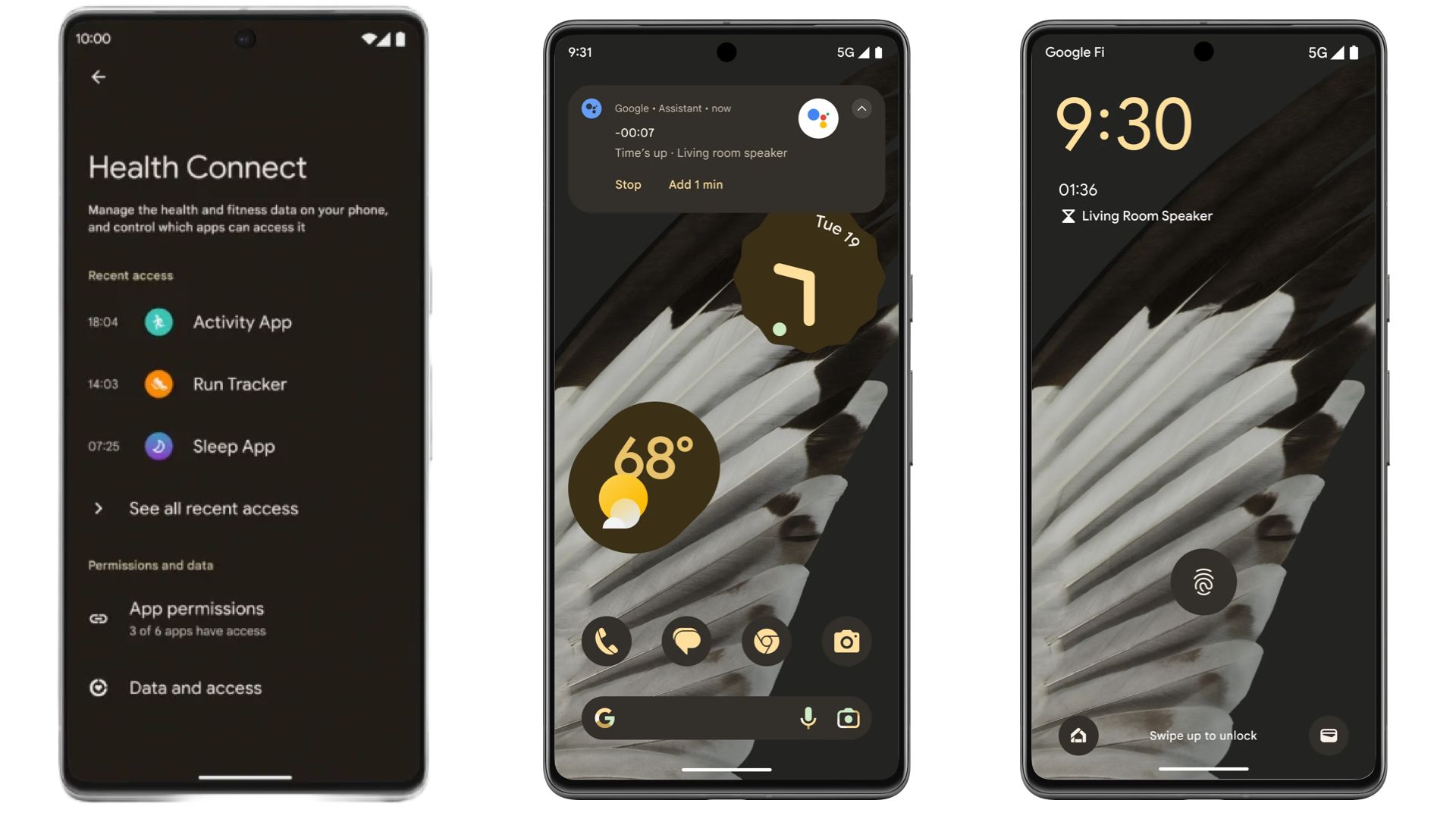 Google showcased Health Connect back at I/O 2022 developer conference, and the feature is now finally rolling out. Health Connect gives you a simple way to see data from multiple health and fitness apps in one place. It makes sure that you don't have to worry about which apps share your on-device health and fitness data with other apps or run multiple fitness tracking services.
See Timers Across All Your Pixel Devices
Another subtle but useful feature that the Pixel March Feature Drop brings is the ability to see timers across all your Pixel devices without unlocking your phone. Now, when you set a timer on your compatible Nest device, At a Glance shows the countdown on your Pixel phone, too. This feature is limited to English for now and is not compatible with the Google Home Max.
Pixel Watch Gets Fall Detection Feature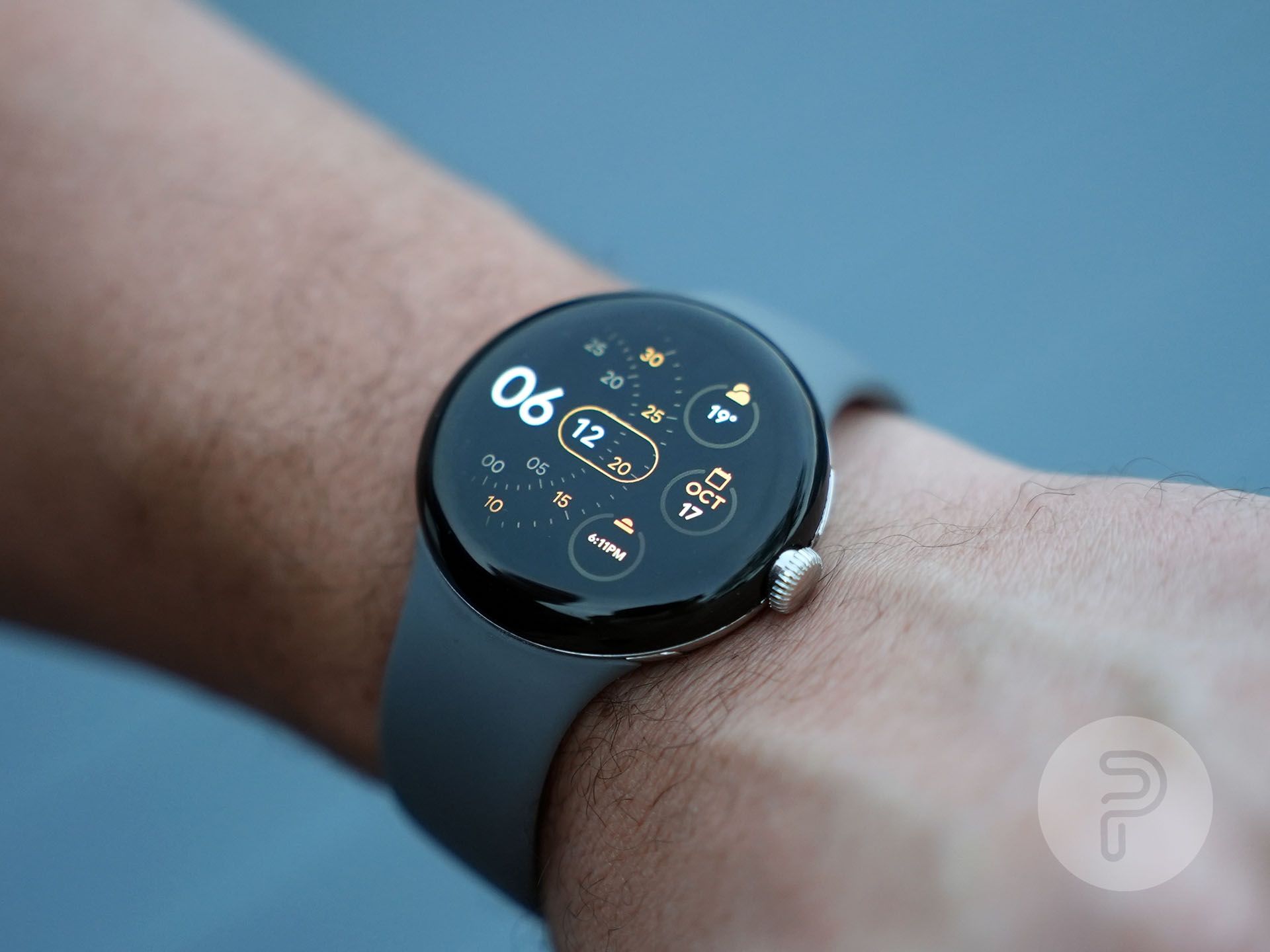 Google has also added the fall detection feature to Pixel Watch with the March Feature Drop. Google says that using the built-in motion sensors and on-device machine learning, the Pixel Watch can accurately differentiate a hard fall from things like performing vigorous physical activity or recovering from a small stumble. If you take a hard fall, the watch will prompt you to select "I fell & need help" or "I'm OK." It can also dial emergency services should you need any help.
Other Features
The update introduces larger digital clock in Quick Settings that appears in the top-left corner with day and date below it.
You can now add two eSIMs on your Pixel 7 or 7 Pro. The update also brings 5G support for Pixel 6 and Pixel 7 series devices in India.
Pixel 6 Pro users can conserve battery life by switching from 1440p to 1080p FHD+ using the Display Settings.
Google has added 21 new emojis to the OS, like pink heart and shaking face.
Ultra-wideband digital car key will be available over the coming weeks.
Best Google Pixel Devices on the Market Right Now!
The new Google Pixel 7 is powered by the all-new Google Tensor G2 chipset. The device is coupled with 8GB of memory, and it has 128/256GB storage tiers. The phone comes with a significantly improved camera system, and it's more portable than the last generation.  The Pixel 7 is available in Obsidian, Lemongrass, and Snow colors. 

If you don't care about high refresh rate, wireless charging, a glass back and a few other tidbits, this should be your phone. It's a Pixel, but less expensive. Check out all the deals on the device using the links given below.

The Google Pixel Watch is the first smartwatch from the software giant, and it's been in the works for multiple years. The watch is powered by Wear OS 3 and has Google Assistant, Fitbit health tracking features, and more.