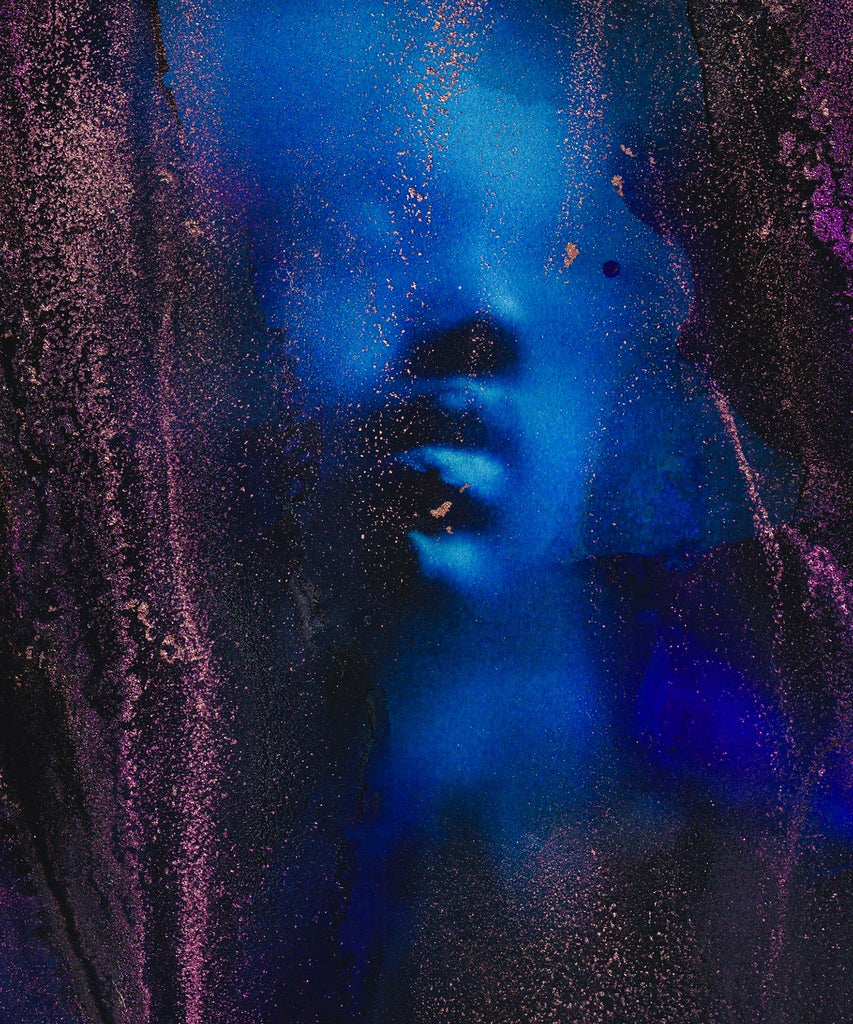 I recorded my track for TONE Vol. 2 — a collection of affirmations, meditations, and words of self-care wisdom by Latine and Black people for Latine and Black people — all the way back in January. I wanted it to be validating and gender-affirming for those suffering through gender dysphoria or living in a household where they're constantly misgendered. I thought about what I would want to hear if I was in that situation. I hadn't experienced it at that point, not fully — until just a few weeks ago. 
I had my rite-of-passage gender crisis last year when I first moved to Brooklyn from New Jersey. It was my first experience living alone; for the first time in my adult life, I had my own bedroom. It was a place where I could finally process all of my messy emotions and think about my identity, without having to focus on anything else or worrying about someone potentially catching me. Then, last summer, I came out publicly as non-binary — I've even written about it plenty of times since then. But despite everything I've shared, my parents still don't use my correct pronouns.
They read all of my articles (hi, Mom), most of which discuss non-binary and gender-queer people, and yet, to them… I am still a girl. And I felt it stronger than ever when I visited them a few weeks back. 
Every "mija," "hija," and "ella" they said cut deeper than any knife. Nunca pensé que I would hold so much anger towards a vowel. I hate that infamous A so much that I would even prefer to be addressed with an O instead. If mije, hije, and elle simply aren't meant to pass through their lips, why not try the ones that come so easily when they speak about my brother? Ah, because when it comes to him, they almost exclusively say his name; a minimally gendered experience. But for some reason, I am reminded of how I'm viewed in every conversation — even the briefest ones. 
This time around, the dysphoria was suffocating. I hadn't experienced it before, not like this. I've felt frustrated when my clothes didn't feel just right, or when random strangers misgendered me, but that's nothing compared to how I felt in that home. I felt ignored, unheard, and boxed into a gendered corner. I was angrier than I've ever been. I felt guilty and shameful for that anger. 
But maybe it's on me — I didn't correct them. When they said "ella," I didn't say "elle" with full confidence and a brave stare. Instead, I whispered "elle" under my breath with just my audience of one listening. It was for my peace of mind. I could have chosen the first option, but I didn't want to start a fight. I stayed in that house, being constantly misgendered, for a week and a half — it was far too long. 
But I'm lucky. I have a strong support system. I have my best friends who celebrate, validate, and see me for who I truly am — no boxes and no gendered expectations, solo yo. I have a home that's mine, miles away from my parents, where I live out my everyday life. I have a job and coworkers that respect my identity and rarely mess up my pronouns. 
I am very, very lucky. 
Latine parents not understanding queer stuff is nothing new. It took them seven years to understand my sexuality. I had no expectations that they'd understand my gender  — I barely understand it. I knew they weren't going to use elle. I knew that. But somehow, I'm still disappointed. 
Back in January, in my tiny Brooklyn room, under a blanket, I said into the mic: "We are all so much more than what our family sees." And those words turned into the strongest mantra when I needed it the most. Because it's true, I've always been so much more than what my family defined me as. I've built myself, my identity, from the ground up — they're fun, spiritual, and so completely themself — with the help and support of my best friends.
It's just that sometimes, very rarely, I am reminded that not everyone looks at me and sees the yo I want them to see. The yo who is authentic. I am proud and confident in the yo I've become — I really like them! It's just sad that sometimes people would rather have the outdated version, instead of the improved one. They'd rather assume they know me now when they've never even tried to. They might know the 15-year-old version of me, but it's been ten years since then — I've changed. I've grown. How boring would it be if we all just remained the same? 
I've changed so much that when I went back to my home of Puerto Rico, my friend's dad — who I've known since fifth grade – didn't recognize me. And I was elated. Because isn't it lovely that we're able to restart on ourselves whenever we want?
Like what you see? How about some more R29 goodness, right here?