Have you ever seen someone that looks eerily like you? We might like to think that we're wonderfully unique and special but the truth is there's every chance there's someone out there who looks like your long-lost twin.
That's precisely what everyday people like you are discovering. There are all manner of posts by people who have seen their doppelgangers while out and about and couldn't resist a snap. Naturally, there's a subreddit dedicated to it and plenty of pics that will make you look twice.
Jimmy Fallon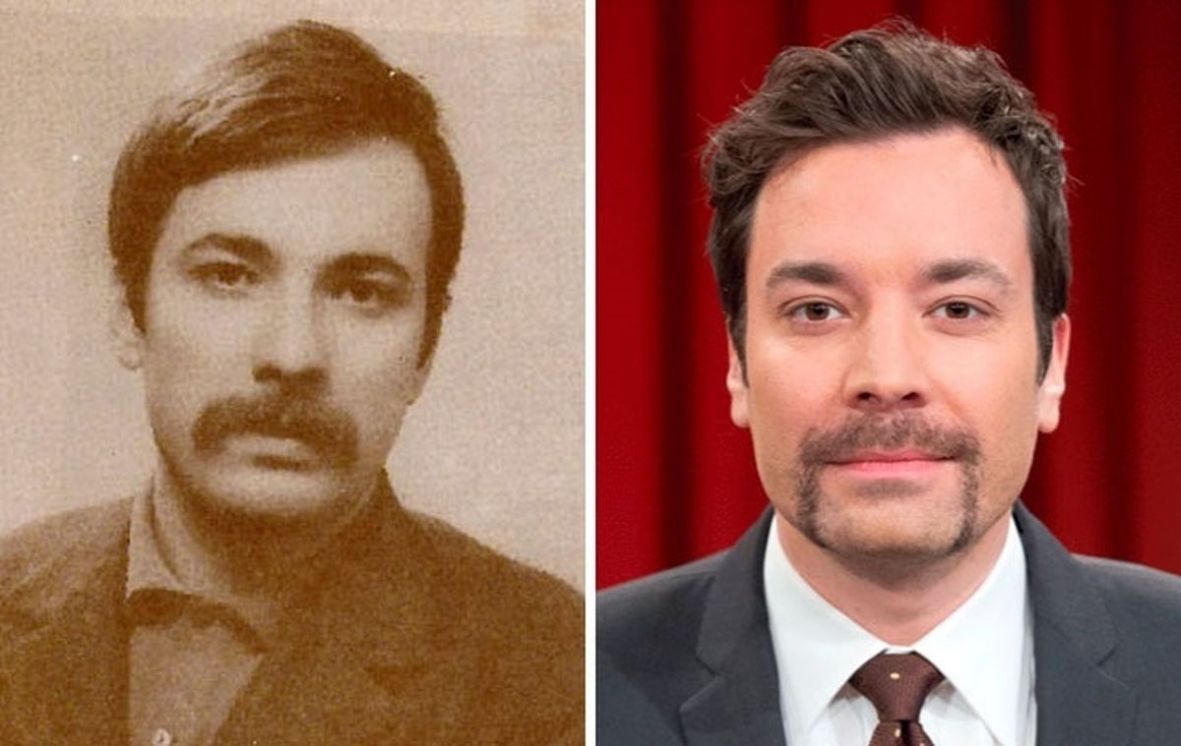 It's not just us mere mortals that have lookalikes but celebrities too. Though sometimes those doppelgangers aren't currently living. Here TV star Jimmy Fallon is seen alongside Marxist-Leninist Revolutionary Leader Mahir Cayan who died in 1972 and isn't a relation.
Twins at a hockey game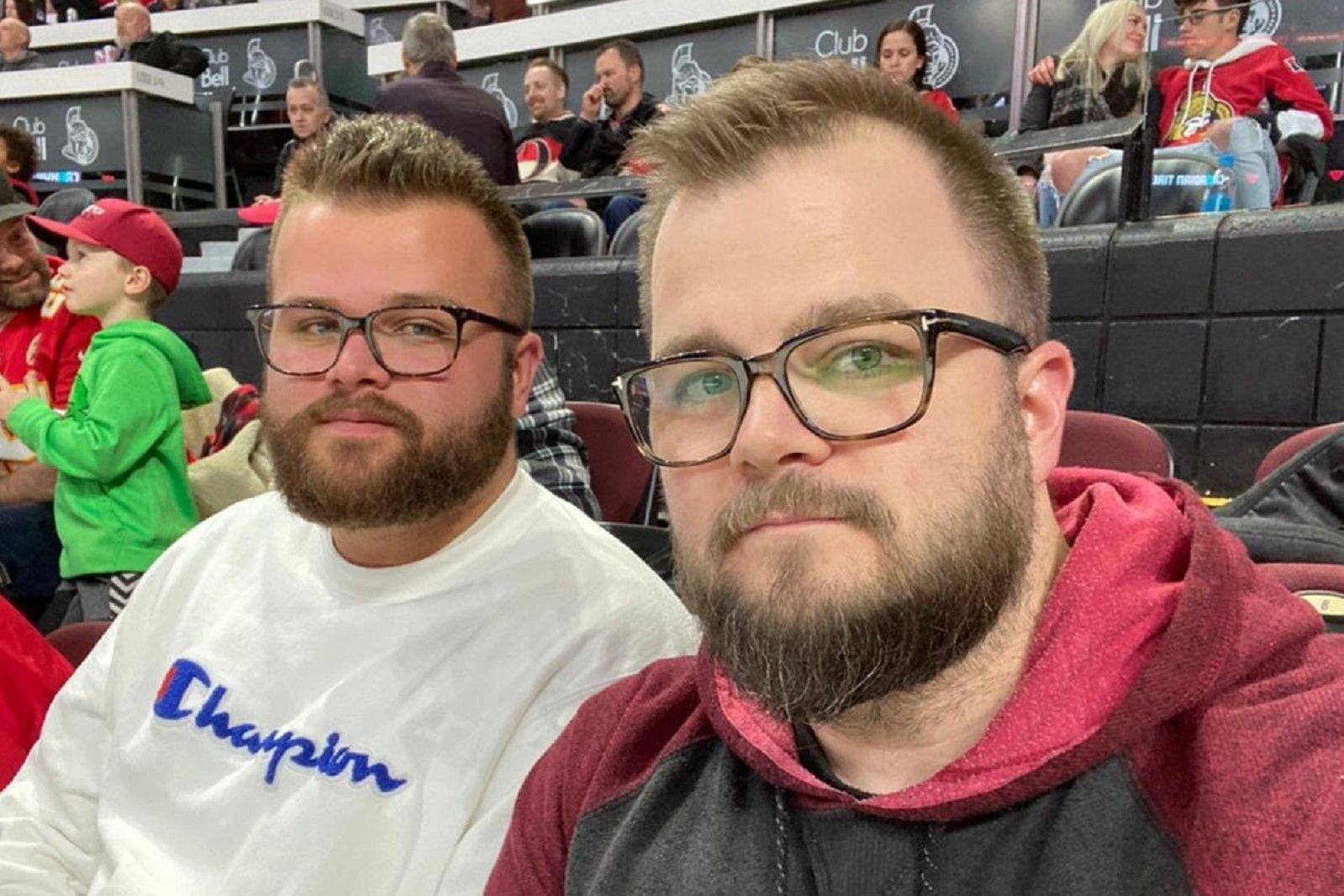 Matthew spied and sat down with his doppelganger while at a hockey game. Striking that these two gentlemen not only look alike in terms of face shape, hair cut and beard but also appear to be wearing very similar glasses too.
You have to glance twice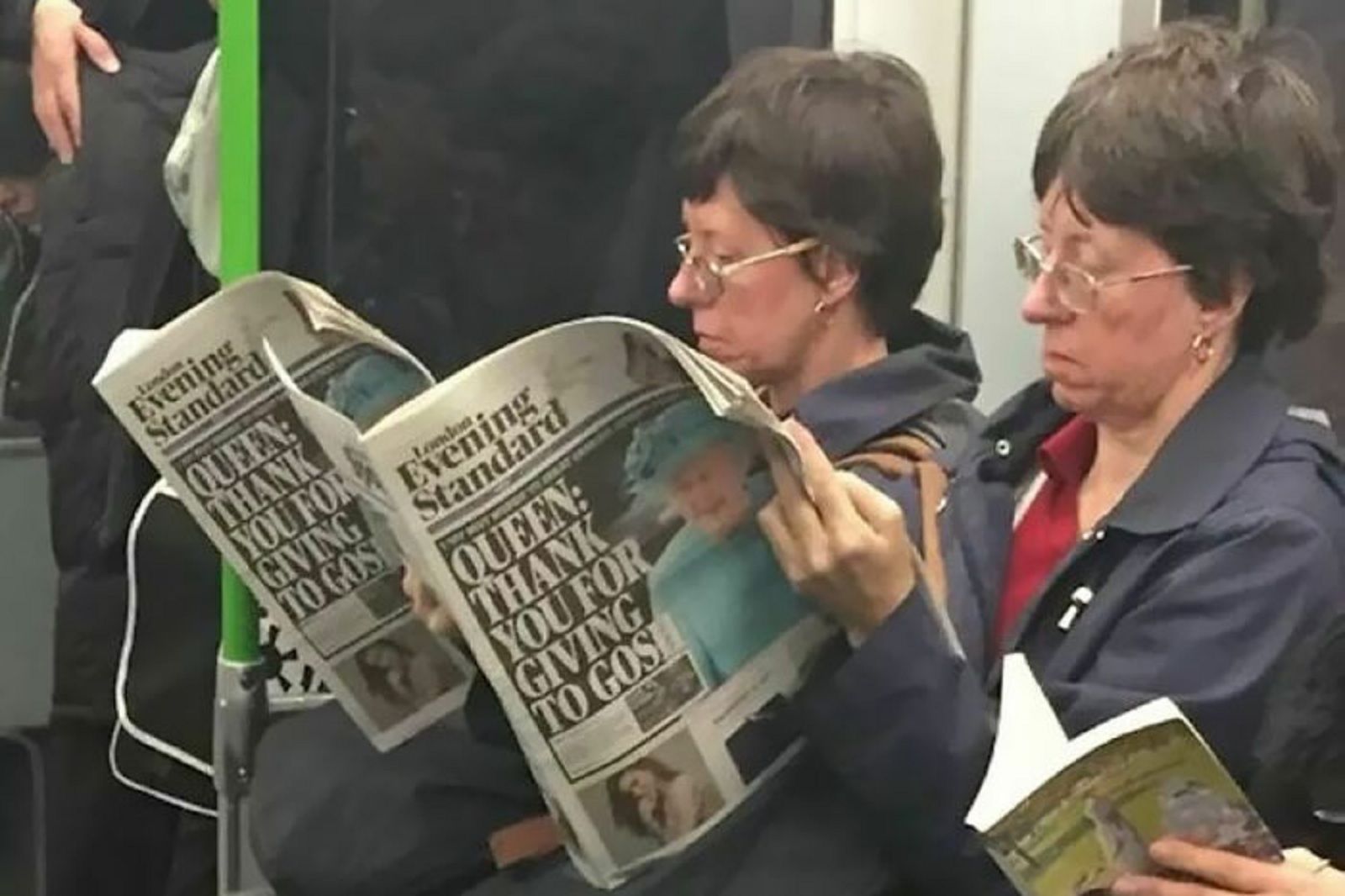 Sometimes you have to glance twice because you can't believe what you're seeing. This commuter spotted an identical pair of ladies sitting and reading the same newspaper while on public transport.
Holidaying Doppelgangers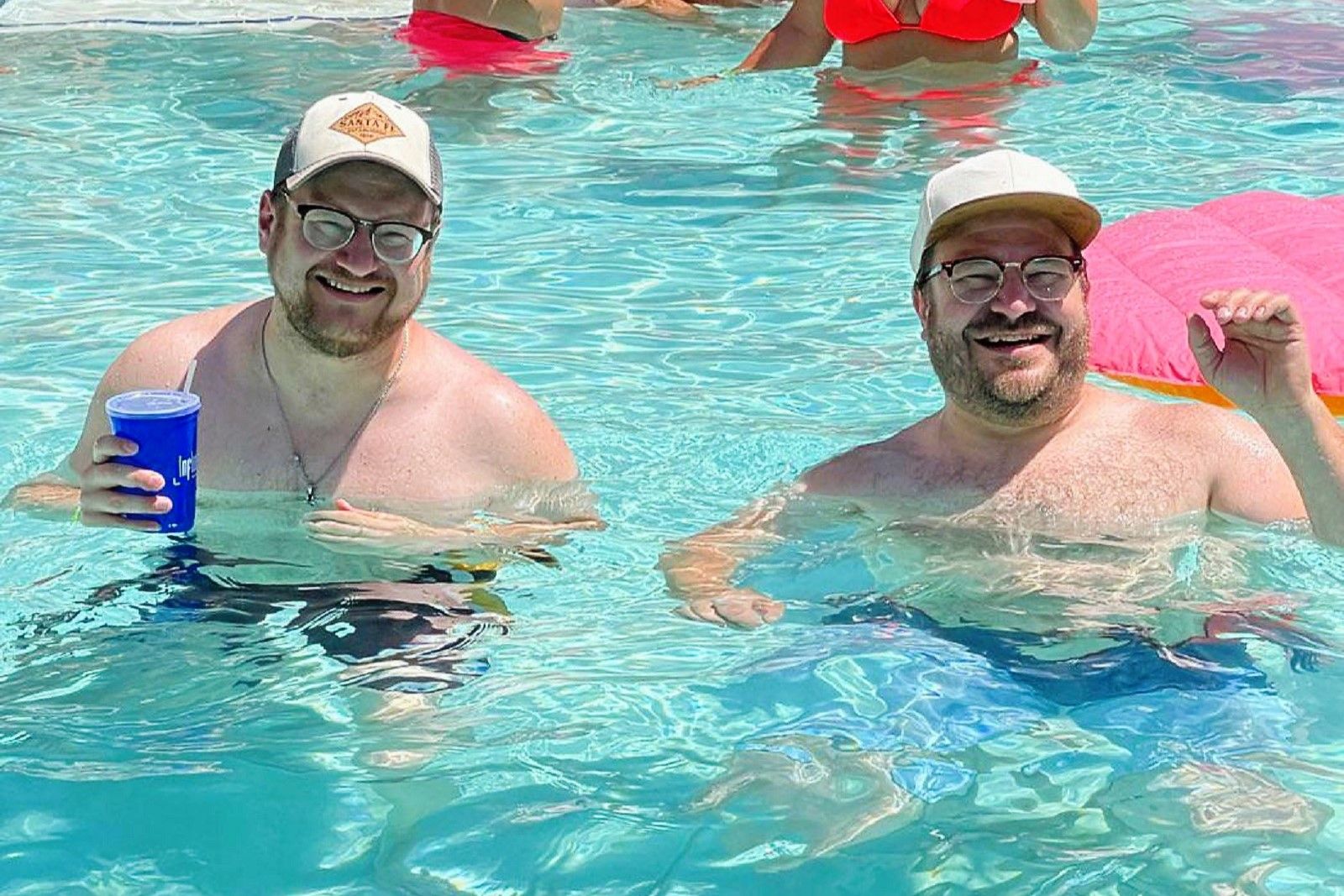 While in Las Vegas this chap bumped into his spitting image in the swimming pool. Two cheery guys are now seen posing for the camera. Again, sporting similar beards, glasses and even hats. It's bonkers how often those small similarities happen that really make you doubletake.
Public transport clones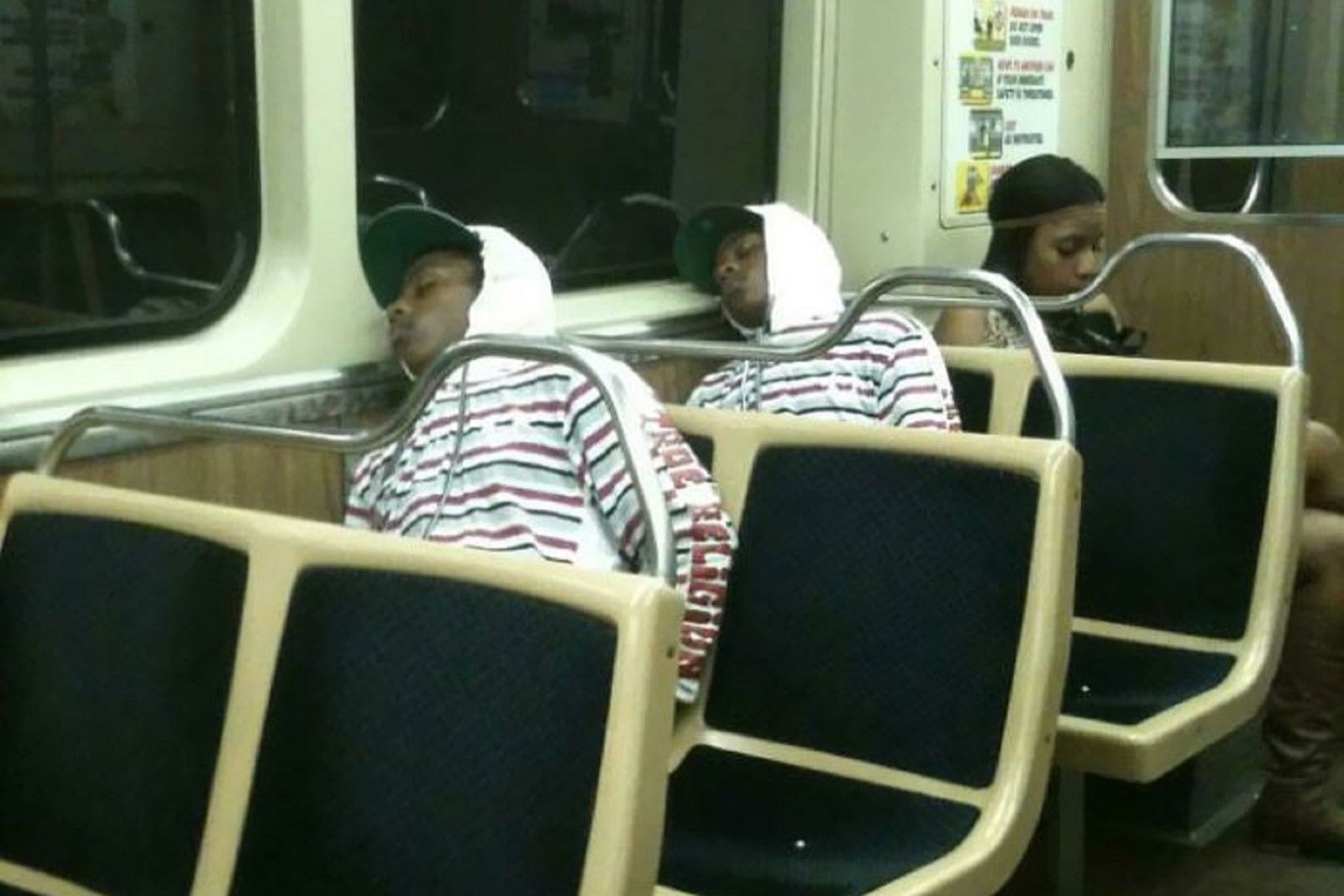 It seems that there's something about public transport and people who look like they could easily be clones of one another. Here two chaps are not only wearing the same jumpers but also appear to have had an equally tiring day.
Doppelganger colleagues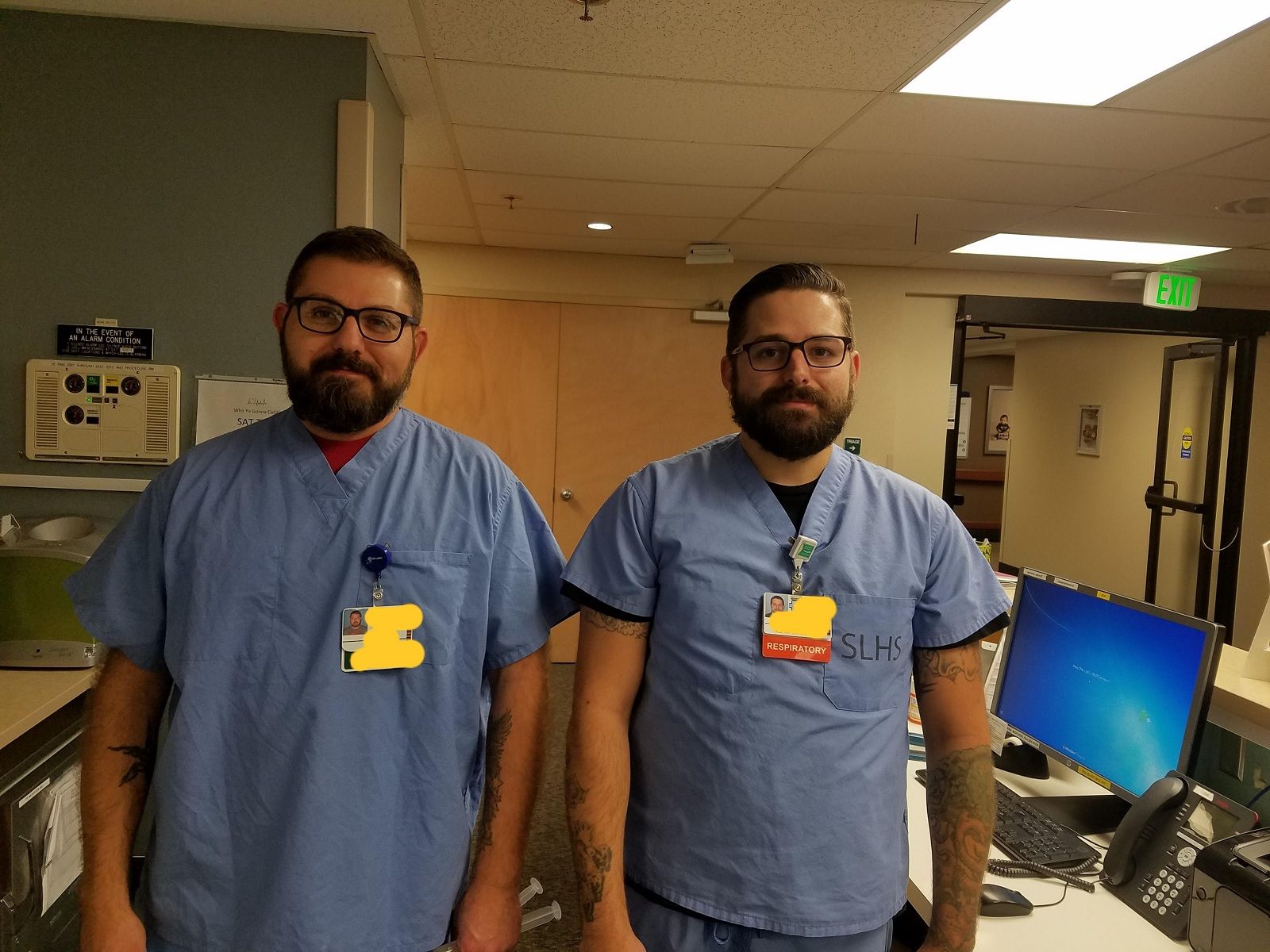 It's not just out in the wild that you're likely to run into your doppelganger. Sometimes you'll even find them in your place of work. Like these two hospital workers who found each other and took the time to grab a selfie.
Different guy, same shirts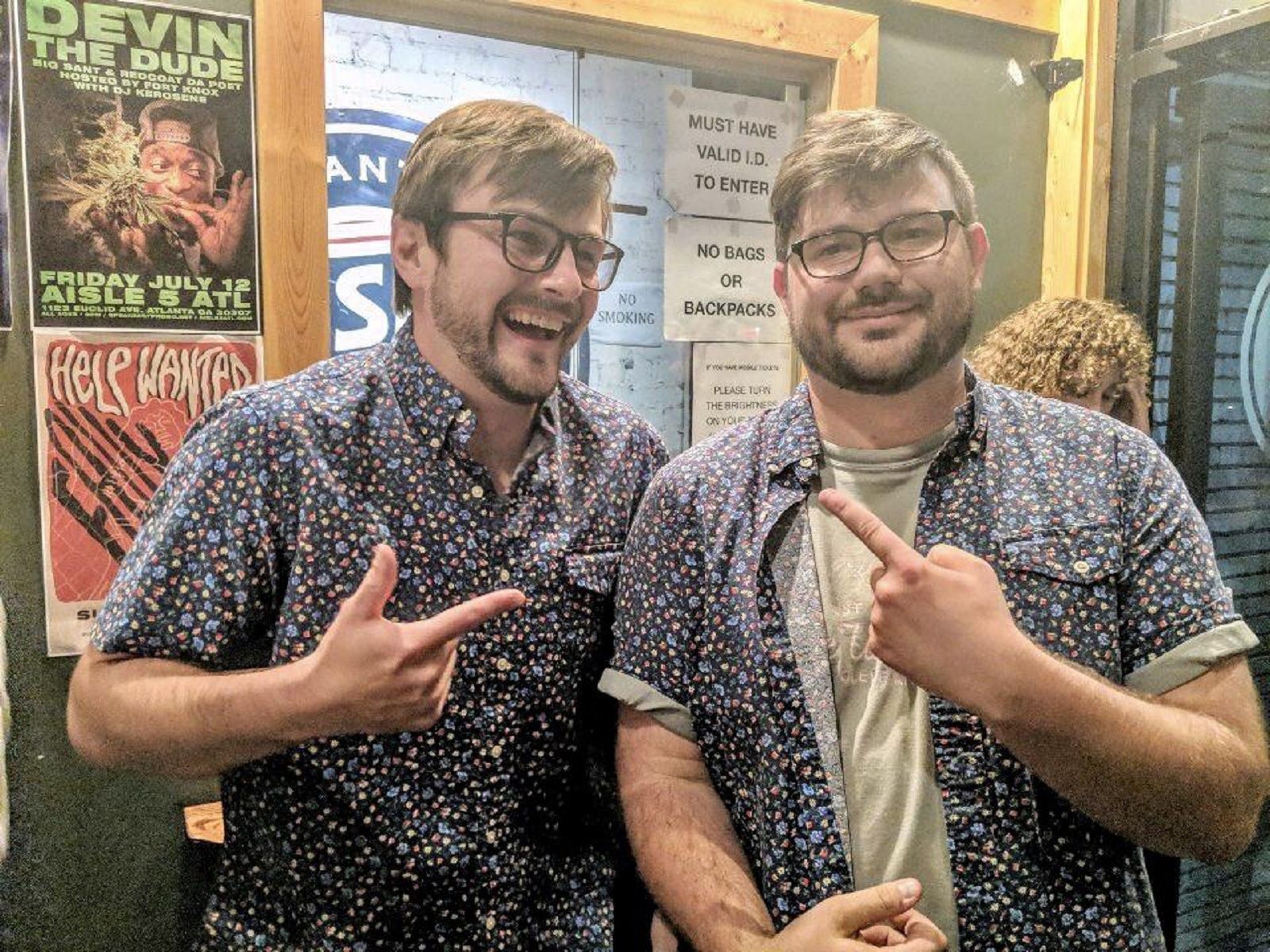 It's odd to us just how many of these doppelganger photos feature people who not only look the same but also have a very similar taste in fashion, clothing, glasses and more. Haircuts, beards and more. All are almost identical.
Calgary stampede doppelgangers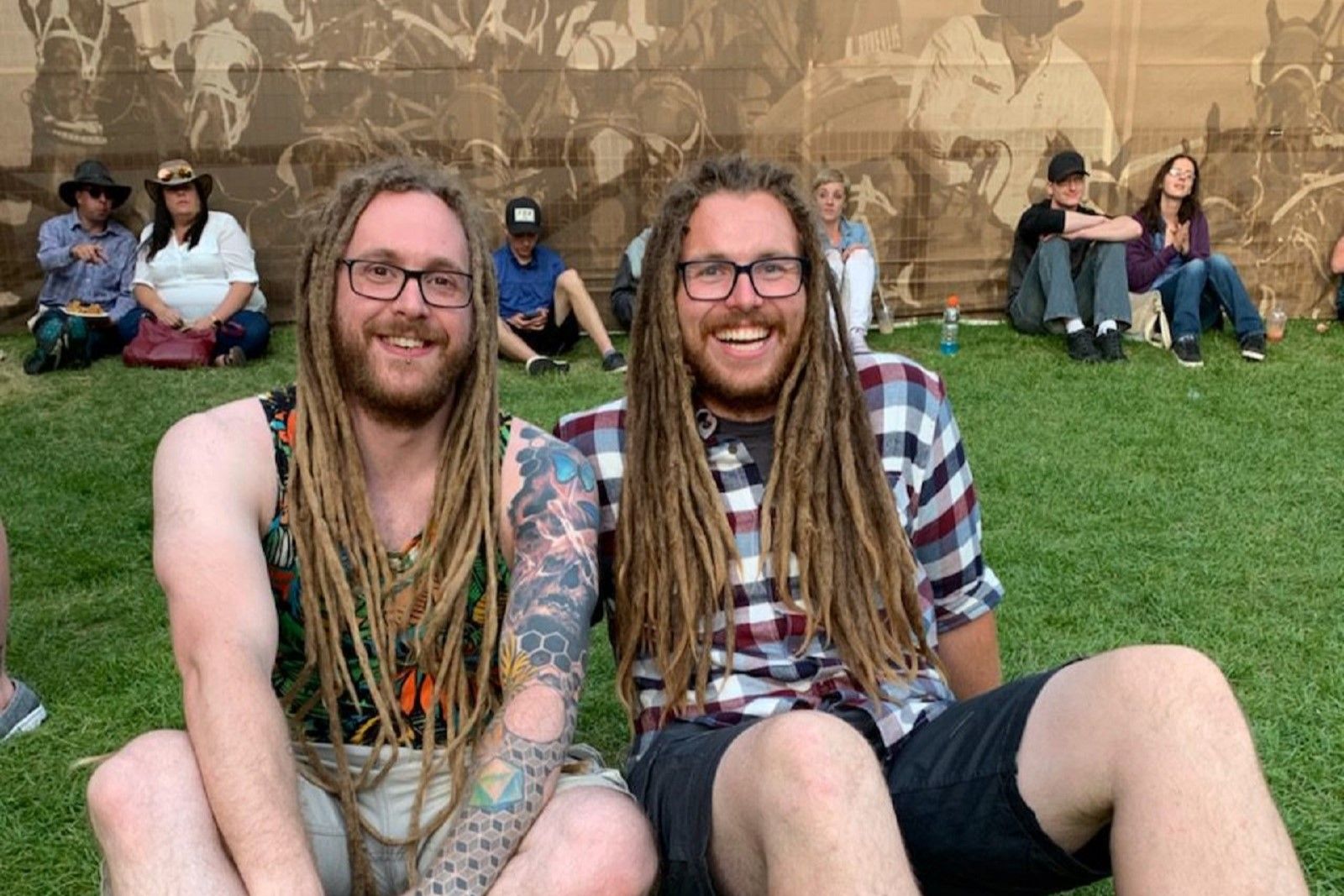 While out at Calgary stampede these two chaps took the time to show that doppelgangers come in all different shapes and sizes. They do also occasionally wear different clothes as well. Yet still, matching haircuts, similar glasses and a similar beard too. Spooky.
Same guys, different meal?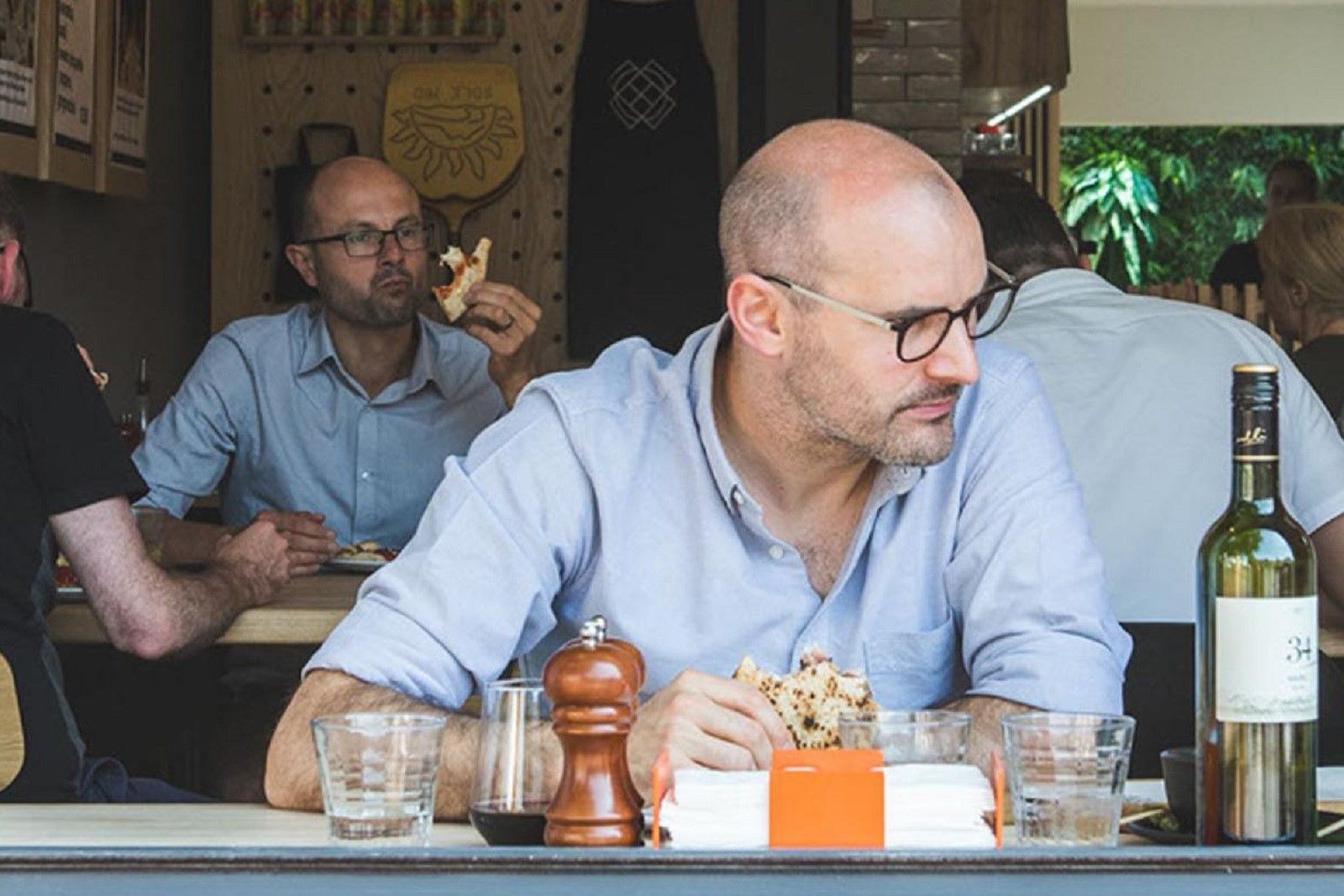 This image was taken from a restaurant's website and seems to show two almost identical people having a different meal at the same time. Both were smartly dressed, sleeves rolled up and deep in thought.
Public transport strikes again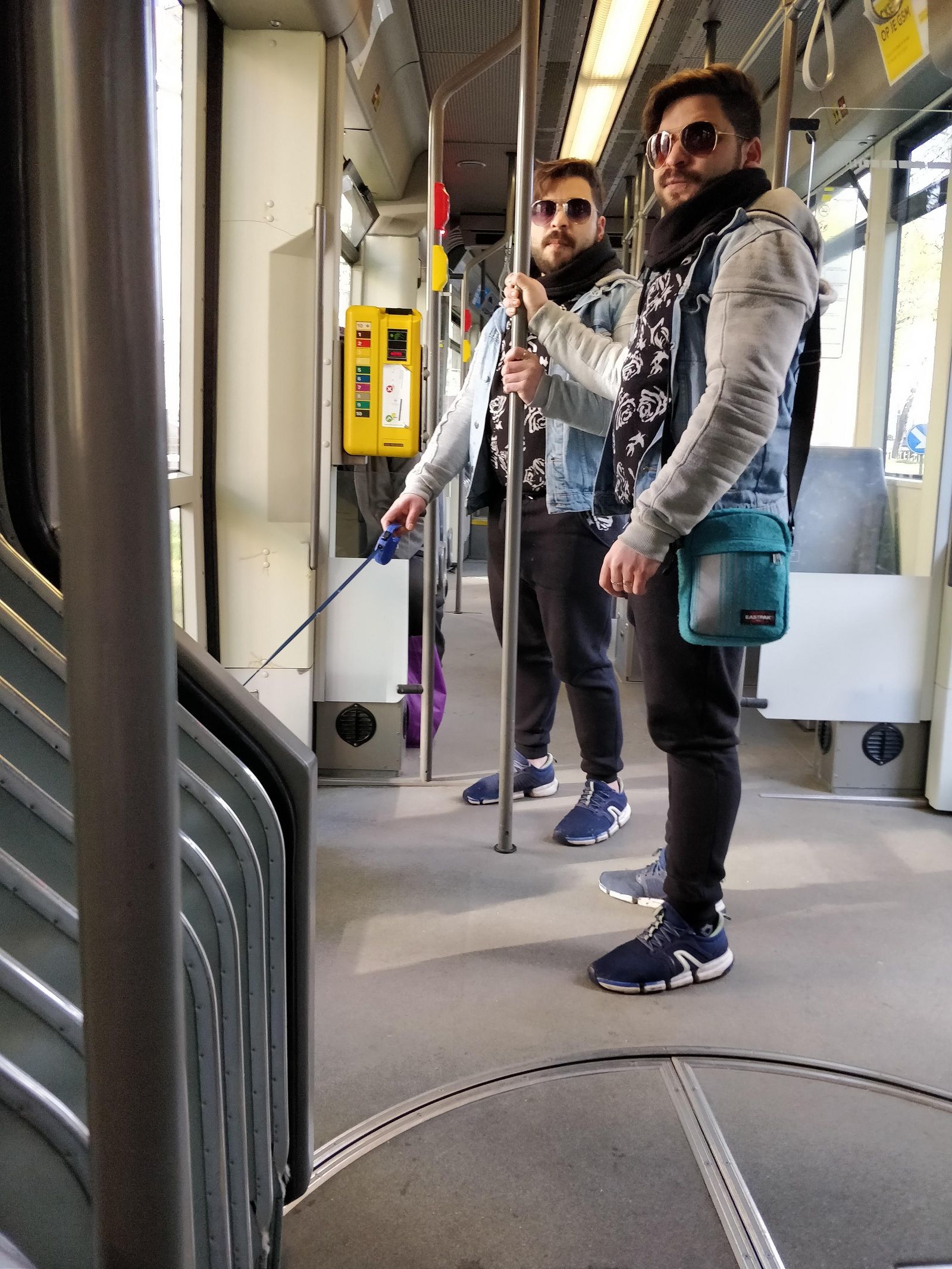 Some of these doppelganger photos are too spooky to be believable. Imagine hopping on a train and seeing these two chaps standing together. Compete with the same shoes, coat, scarf, glasses and more. Surely this was staged? If not it's amazing.
Margot Robbie and Jaime Pressly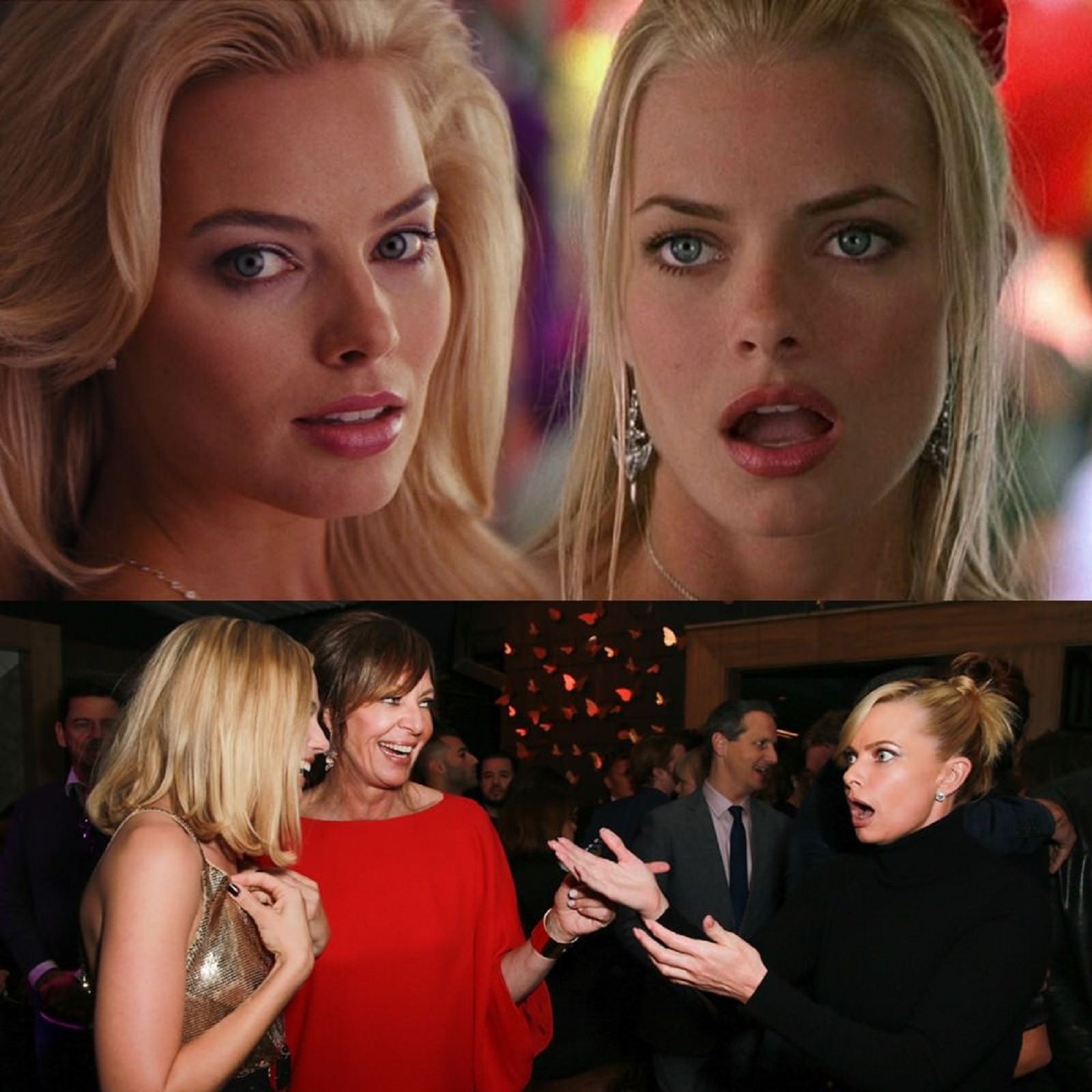 Once again there's another celebrity who bears a striking resemblance to someone else. This time it's the two actresses Margot Robbie and Jaime Pressly, who met for the first time in the bottom part of this photo. Obviously, they appreciate seeing doppelgangers as much as we do.
Lookalikes cause problems too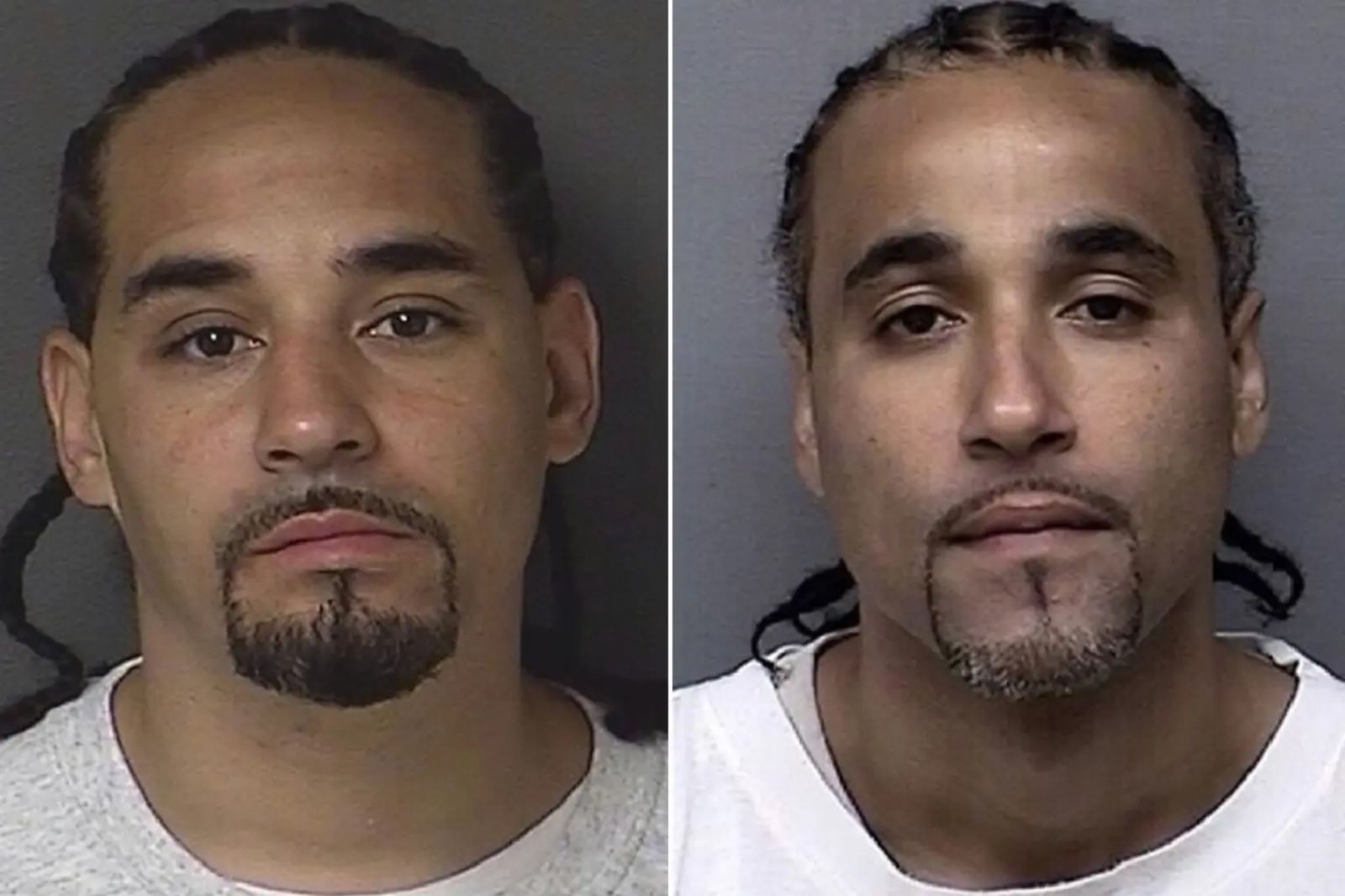 It's not all sunshine and roses when it comes to these doppelganger images. This photo is part of a story where a man known as Richard Jones (seen on the right) was imprisoned for 17 years until his double was found. The doppelganger, known as Ricky Amos, wasn't accused of the crime, but lived nearby to the scene of the robbery and was enough to suggest that the eyewitness testimony alone wasn't enough to uphold the conviction.
Jennifer Lawrence and her double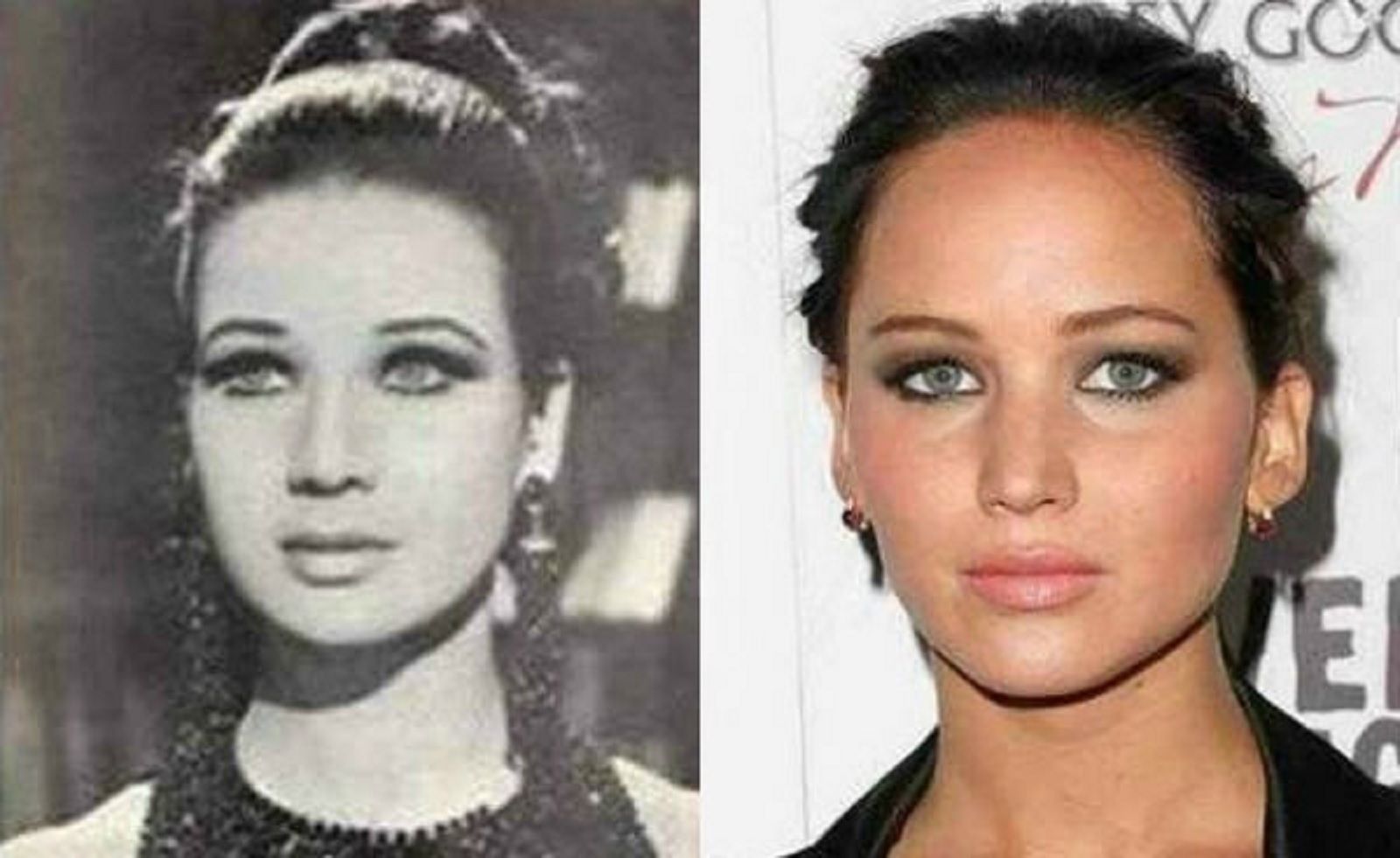 Sometimes the doppelgangers lived in a different era. But here we can see actresses Jennifer Lawrence and Egyptian actress Zubaida Tharwat as she was in her heyday (in the 1960s). Incredible likeness.
Donald Trump's female doppelganger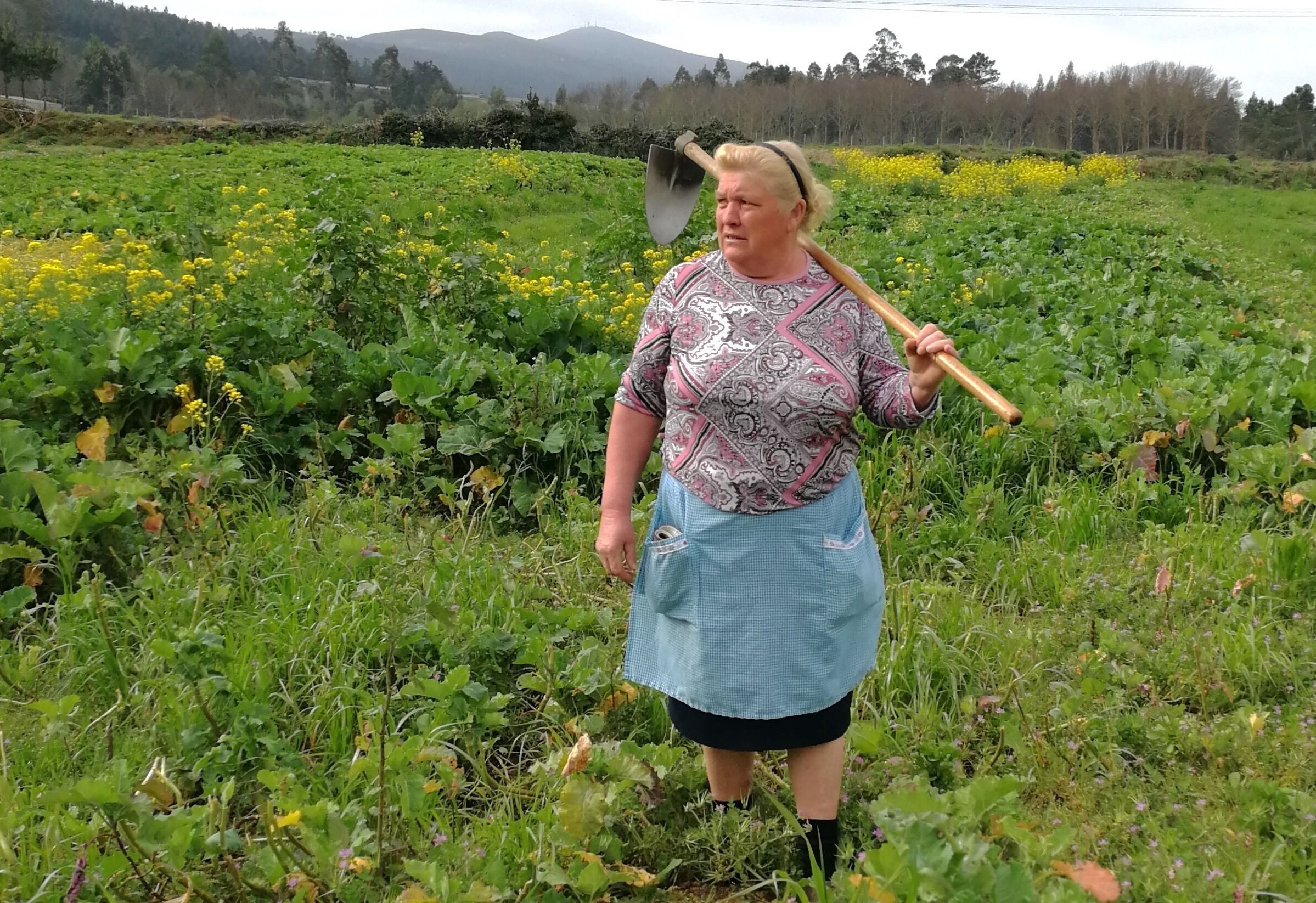 Here's a lady known as Dolores Leis Antelo, a Latina potato farmer who's incredibly the spitting image of ex-US President Donald Trump.
Partying doppelgangers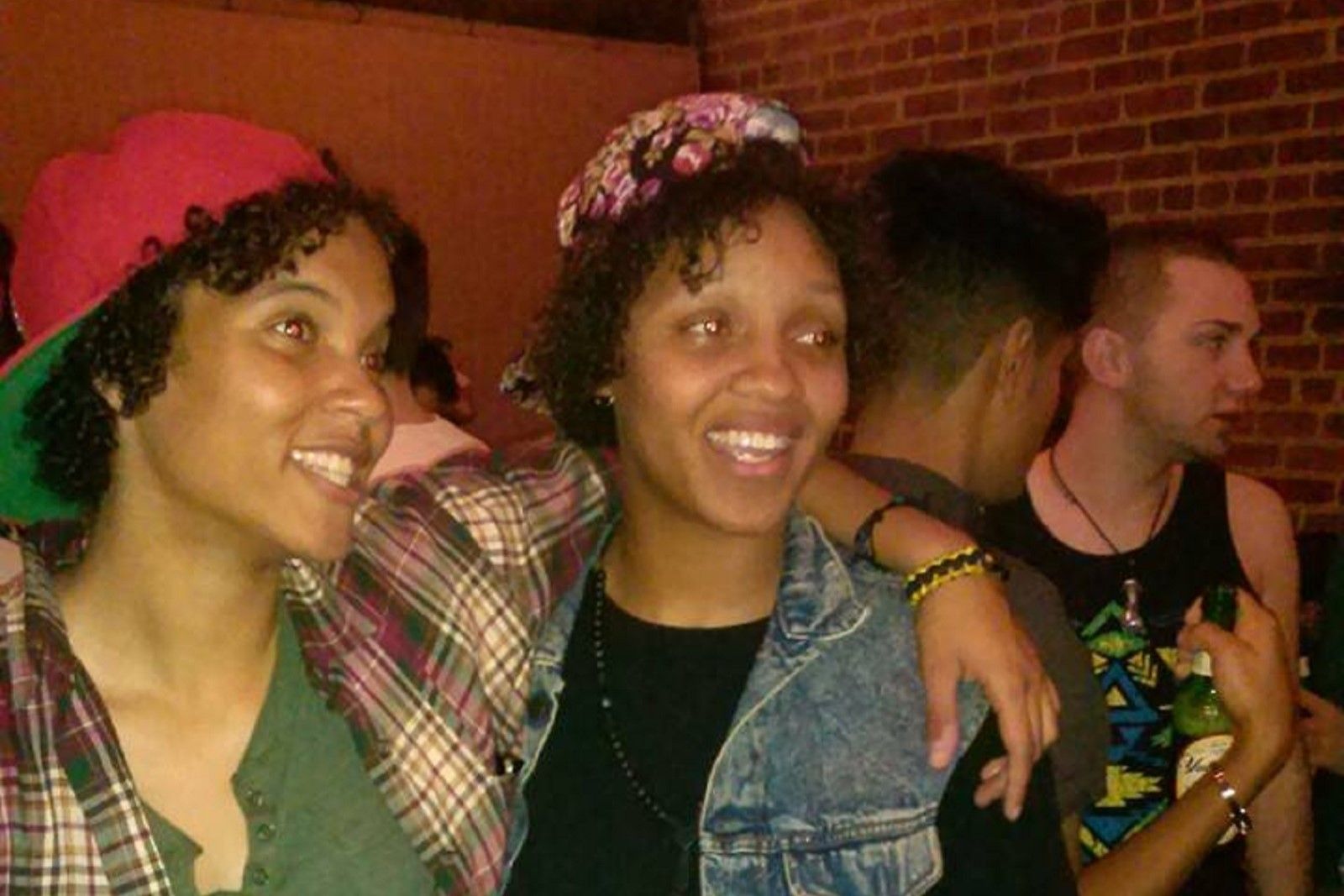 Imagine turning up to a party only to find that you're already there. That's essentially what happened when these two strangers went to a party only to find themselves confronted by their doppelganger. They seem to have a great time with it though.
Mud sometimes sticks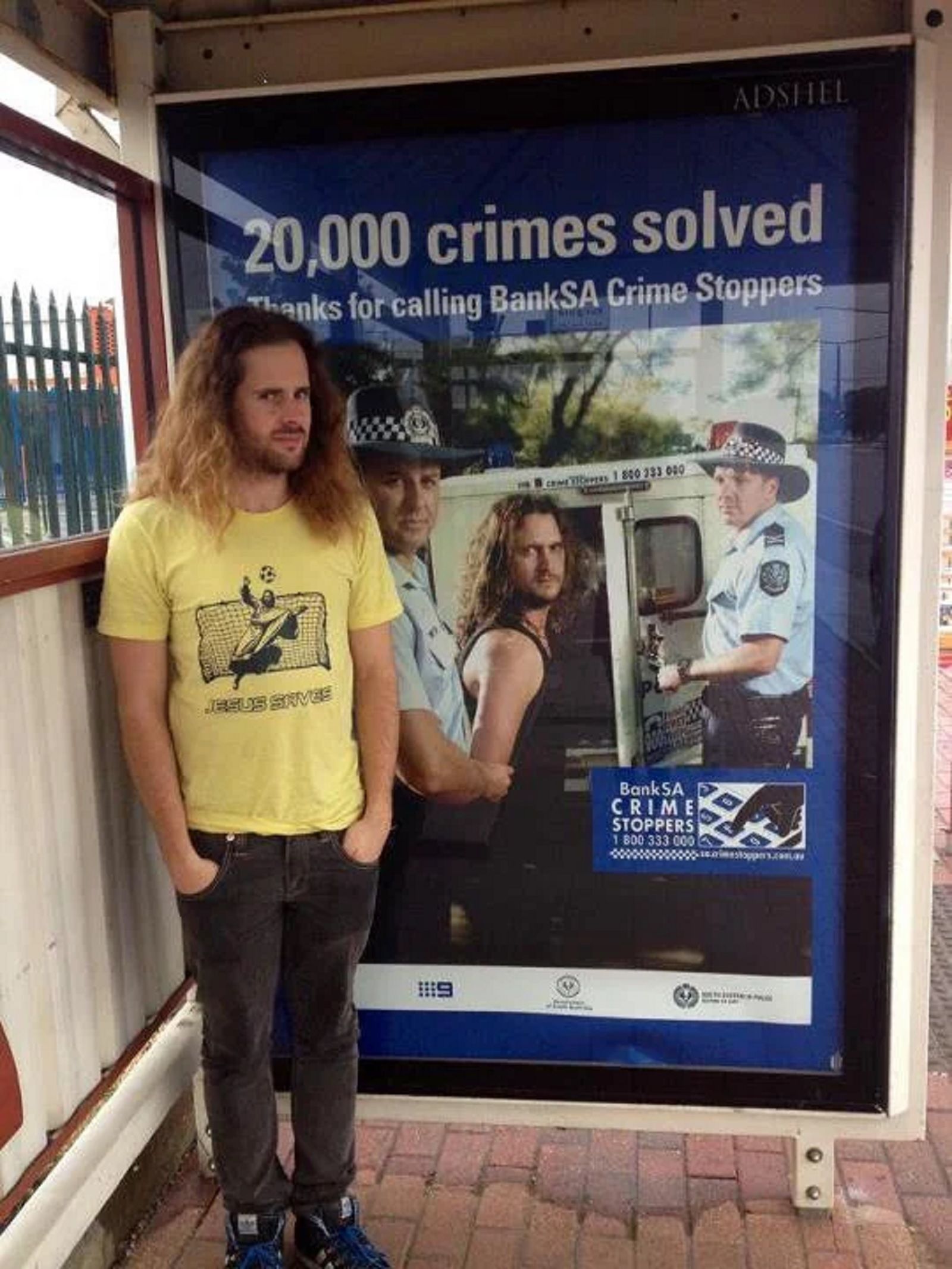 This man is suffering from the sort of issue that no doubt a lot of stock photography models have to go through. Being attributed to something you had nothing to do with. A poster for Crime Stoppers seemingly shows our man in handcuffs being led away by the police. Awkward.
Museum doppelganger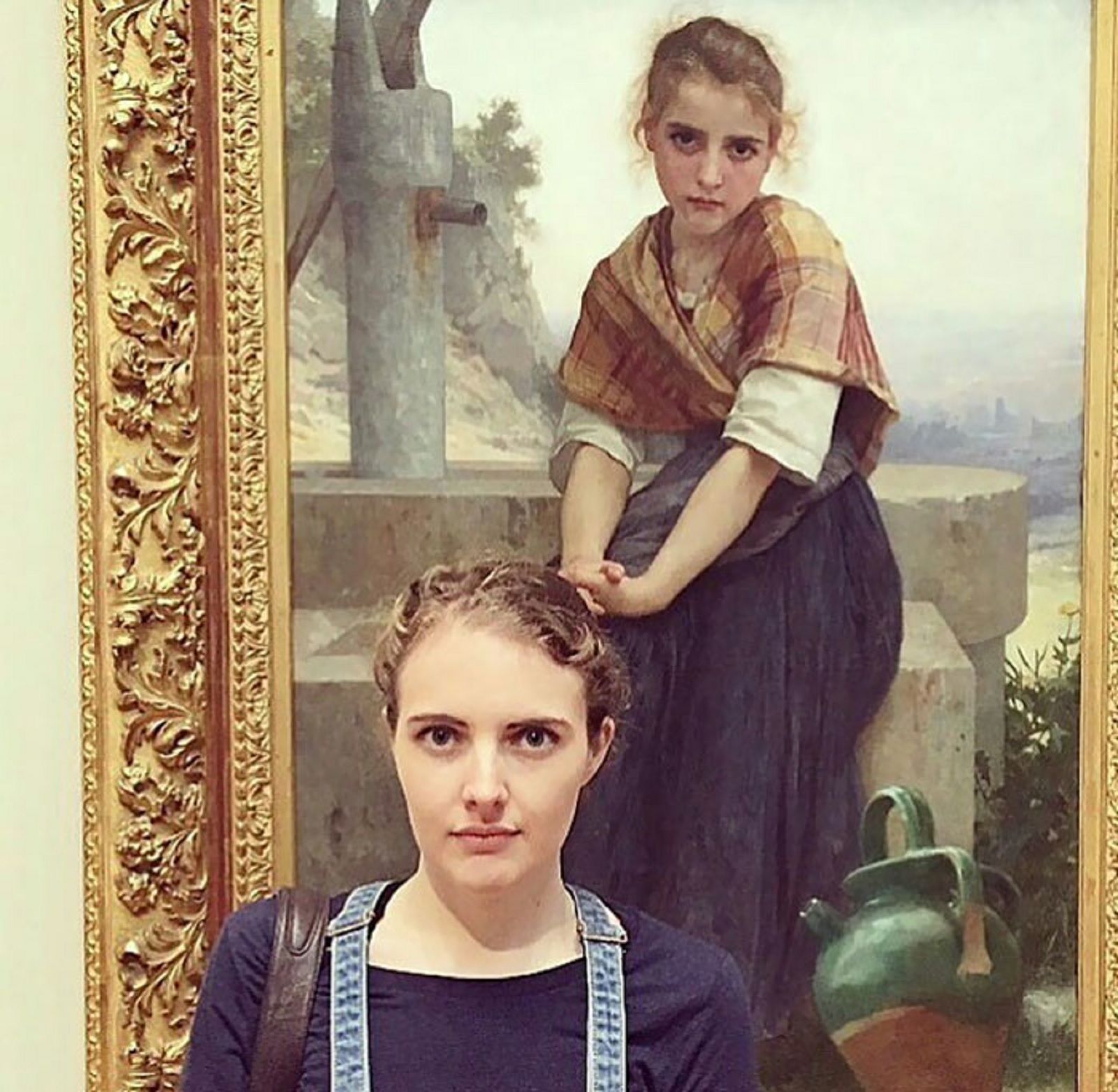 We enjoy seeing these doppelgangers of old paintings and photographs where the likeness is uncanny. Perhaps these visions show that even if you don't have a doppelganger now you did at some point in history.
Plane friends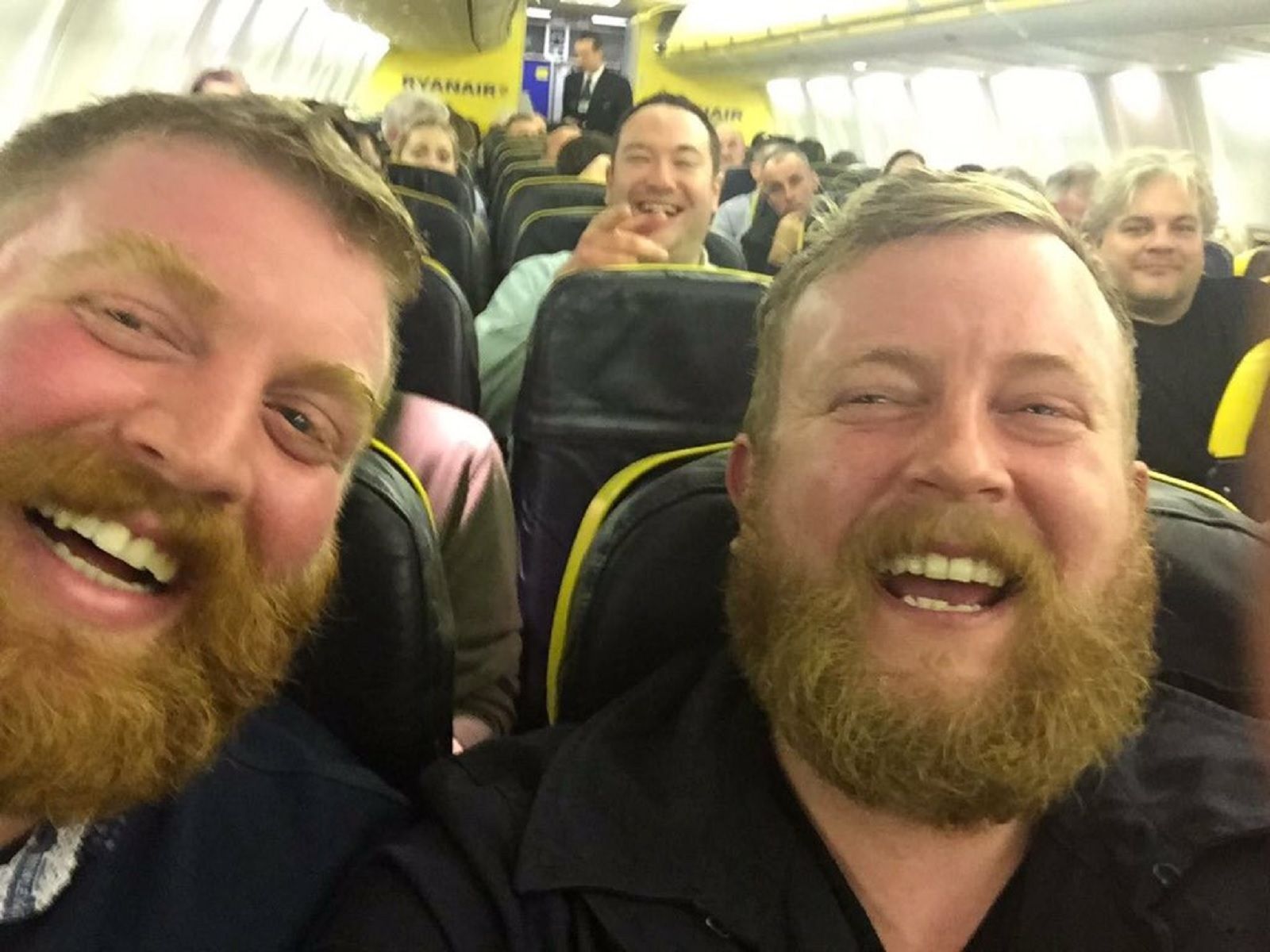 This photo tells of the moment when two complete strangers met on a flight to Galway. Neil Douglas and Robert Stirling were complete strangers before they met on the Ryan Air flight in 2015, no relation and yet striking lookalikes.
Plumber Hugh Laurie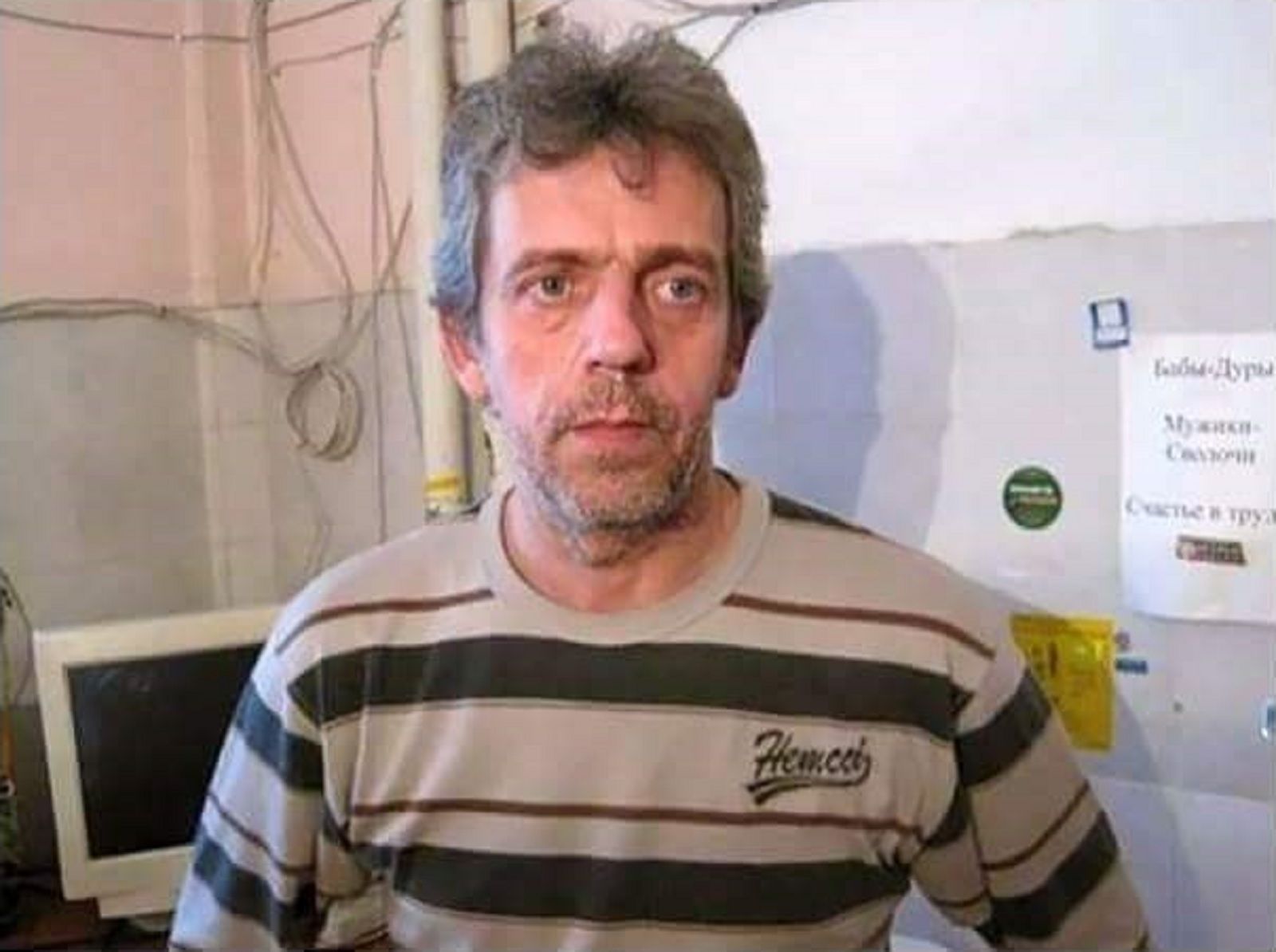 This chap is apparently a Russian plumber, but he also happens to be a bit of a doppelganger for actor Hugh Laurie. Sure, he might be a bit worn out but he's undeniably familiar.