Nikkei Asia revealed component prices for the latest iPhones soared 20%, reaching an all-time high. Production of the iPhone 14 Pro Max costs $501, a huge increase from the $461 cost of its predecessor, and the main reason is the A16 Bionic chip, costing $110 alone.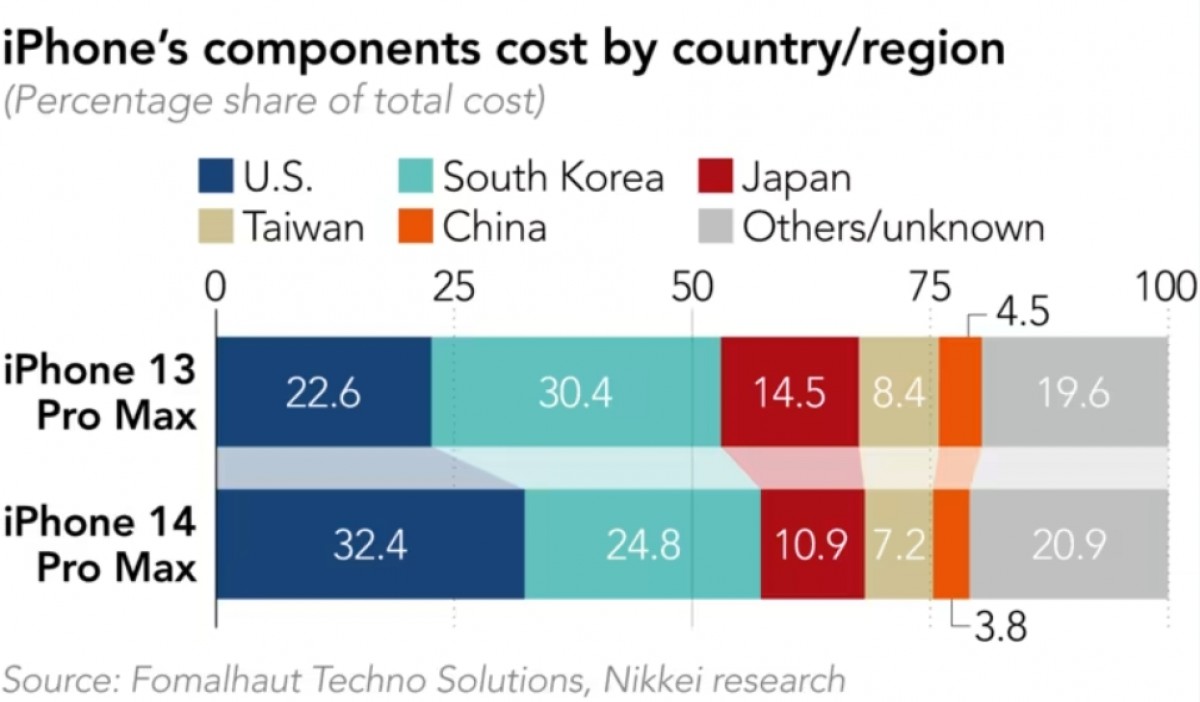 Prices for the Pro Max model have varied between $400 and $450 since the introduction of the model in 2018, Nikkei wrote. The news website made the logical assumption that if Apple is taking a hit in the manufacturing cost while not touching its US prices, the company is likely to get a hit in profits.
The A16 Bionic chip costs 2.4 times more than the predecessor A15, which is also available in the two non-Pro models – iPhone 14 and iPhone 14 Plus. Another reason for the price increase are Sony's new CMOS sensors that are up 30% bigger in size but 50% more expensive, reaching a raw cost of $15. Apple is also procuring its screens from Samsung Display, a deal that has been going on for several years.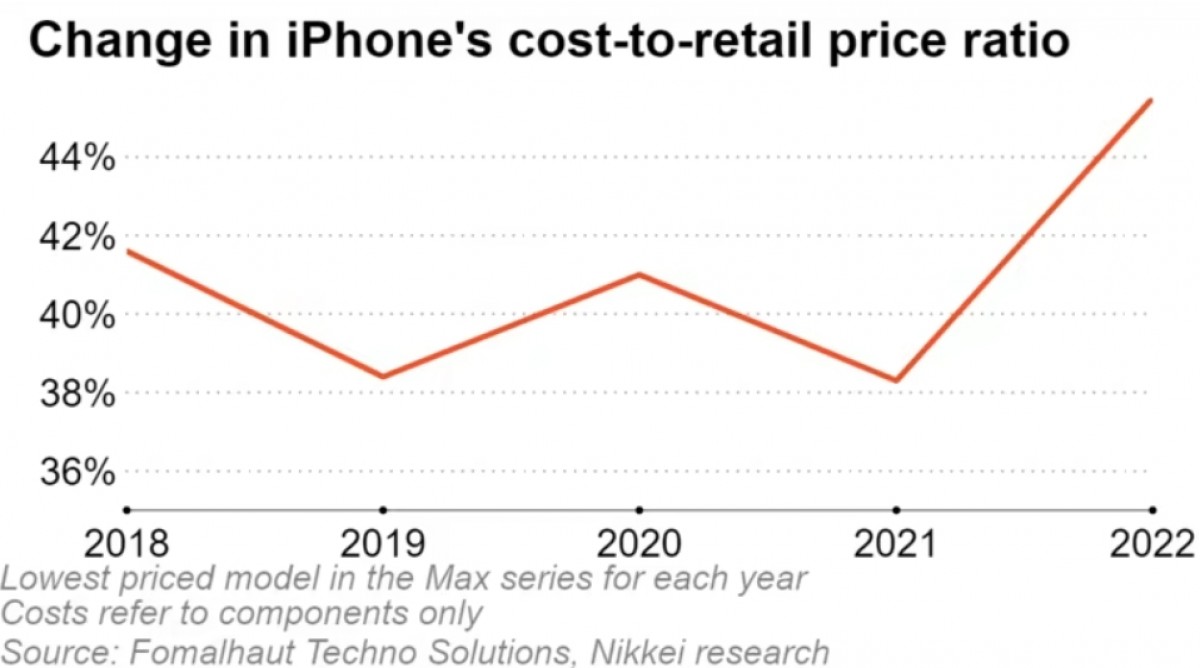 Components for the iPhone 14 devices from US-based companies compromise almost a third of the total cost and are up 10%, compared with 2021. South Korea is the second-biggest provider of components for phones, and the switch is mainly due to Apple developing its own products, such as the chipset.
China's share shrunk even further, as Cupertino tries to limit dependance on the Asian market. Previous reports revealed not only parts, but the assembly process is also moving out of the country. The teardown revealed there are no extra hardware components for the emergency SOS function, because it is software-based, meaning it might reach more markets in the near future.